If you read my previous post: Happy Anniversary Parola Travel and Tours!
Parola Travel and Tours conducted a Summer Getaway contest for 2 groups posting in facebook with their winning statement on why they deserve the summer vacation for free. The contest were open for everyone and it has finally ended! The winning groups will have an overnight stay in Lambug Beach, Badian, Cebu.
1st winner goes to Ken Sian Tia's group with 496 likes and 58 shares in their facebook post. Together with his 9 friends, they won an overnight stay at Aragon Brothers in Lambug Beach, Badian, Cebu. Accommodation and transportation for free, all thanks to Parola Travel and Tours and Aragon Brothers.
The group were all batch mates in one of the software company here in Cebu City. They were in one team when they started their job but right after training, the team were dissolved since they were designated to different projects. Because of that, they were unable to plan their summer vacation. Everything happened for a reason. They were all deserving for this prize!
Itinerary:
Day 1 – Pick-up at SM City Cebu
01:00PM – Off to Badian
– Stop over CarCar for their delicious lechon and cheap fruits to buy
– Passed by Moalboal for the Lechon Manok
(we need to stop over to some local market since food there is cheaper compare to Cebu City)
05:00PM – Reached the place
– Relaxed and picture-taking
– It was a great sunset by the beach
Overnight – Series of fun-filled activities
(Swimming, games, relaxing by the beach and eating)
Everyone enjoyed the activity (there is no particular activity but all of us were just relaxing, talking about life and getting to know each other well).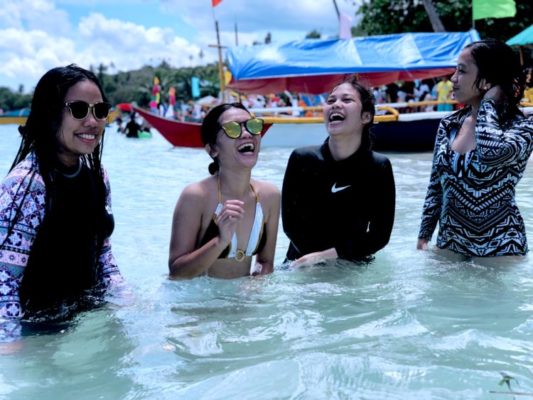 Day 2 – Free time, free time, free time
(lots of free time)
02:00PM – Pick-up and departure to Cebu
People were enjoying the summer sunrise by the beach, some were swimming the white sand beaches of Badian and others (including me) were stealing some long sleep throughout the day. Since our room is air-conditioned, it is very comfortable for sleeping in the morning.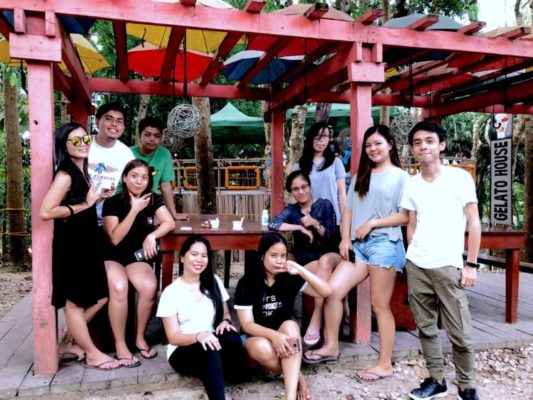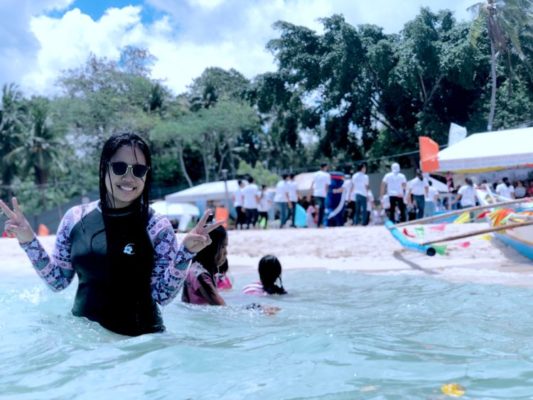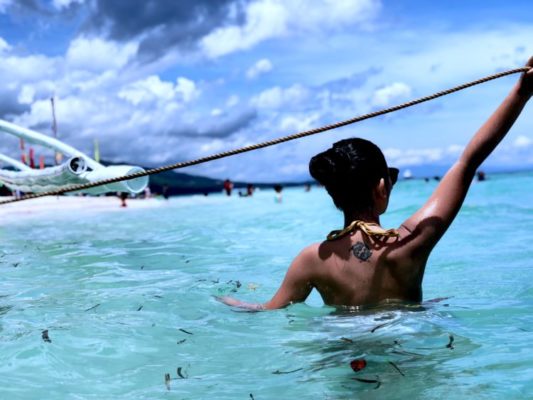 On our way to Cebu, we had a stopover at the famous Milk Station in Barili. Milk station has a variety of dairy products like goats milk, different flavors of ice cream and complete meals for the day. It is good for foodtrip while on our way to South or back to Cebu.
Menu:
Ice cream – P40.00
Goats milk – P75.00
Gelato ice cream – P110.00
Breakfast meals starts from P75.00
Indeed, everyone were enjoying the whole weekend. It was such a perfect day to enjoy and relax while away from the buzzing streets of Cebu City. All thanks to Parola Travel and Tours and Aragon Brothers.
"It is good to have an end to journey toward, but it is the journey that matters in the end."
— Ernest Hemingway
Photo credit: Emmanuel Pableo