Welcome to the Paradise of Bohol!
Me and my friends just travelled another Island located in Central Visayas Region. Its capital is the Tagbilaran City.
There are a lot of tourist spots in Bohol including beaches and resorts.
We planned to spend 1 night and 2 days there in Bohol (and due to lots of people who visited in Bohol, we were stranded for another night and lined-up for our ticket back to Cebu).
Here is a link for shipping lines that travel from Cebu to Bohol and vice versa: http://www.bohol.ph/article107.html
From Cebu, we travelled via Ocean Jet to Tagbilaran City which cost P400.00 each.
We toured the Island (Tagbilaran City, Corella, Loboc, Carmen, Magsaysay) and stayed in Bohol Coco Farm in Panglao Island (Backpacker's Inn)
Our first stop: Tagbilaran City!
From Tagbilaran Port, we went to Island City Mall (ICM) via motorcycle to look for transportation in going to different tourist spot around Bohol.
From there, we rode a jeepney in going to Corella for our second stop which is the Corella Tarsier Conservatory.
We just dropped by along the highway and rode another habal-habal (motorcycle) in going to Corella Tarsier Conservatory. Atlast! We arrived safe and witnessed the cutest/smallest monkey in the World!
Fun facts about Tarsiers:
They are nocturnal animals and should not be disturbed during day time.
They commit suicide during captivity due to trauma from touching, noice and light.
They're one of the slowest fetal growth rates of any mammal, taking 6 months to reach a birth weight of 23 grams.
They are solitary and territorial animals.
A single tarsier needs at least a hectare of space per individual.
They don't belong in a cages.
Next, we'll go to our next stop which is the Loboc River!
One of the famous tourist spot in Loboc is the Loboc Floating Restaurant. For just P450.00, you will enjoy this one of a kind experience – having a buffet while enjoying the ride and witness the beautiful nature and culture of the Boholanons. It is expensive but for a one time experience, it is worth-it! That relaxing feeling as you witness their simple lives.
As you enter the resto, there is a band who will welcome you with relaxing music and show their Boholanons talent. We also enjoyed and experience the National Dance of the Philippines which is the Tinikling (I've never tried it in my entire life! Not until I came to Bohol and experienced it myself and with friends as well).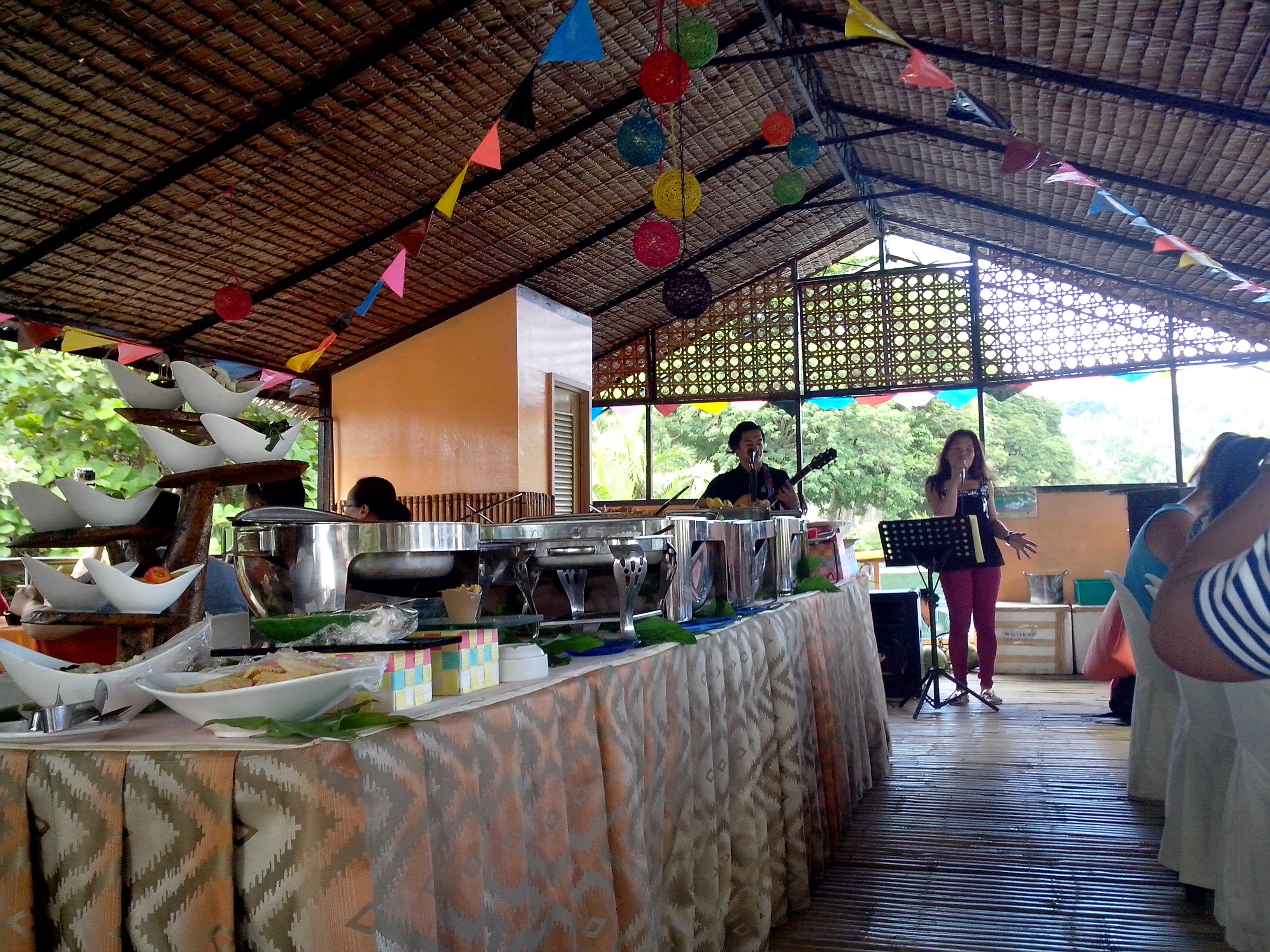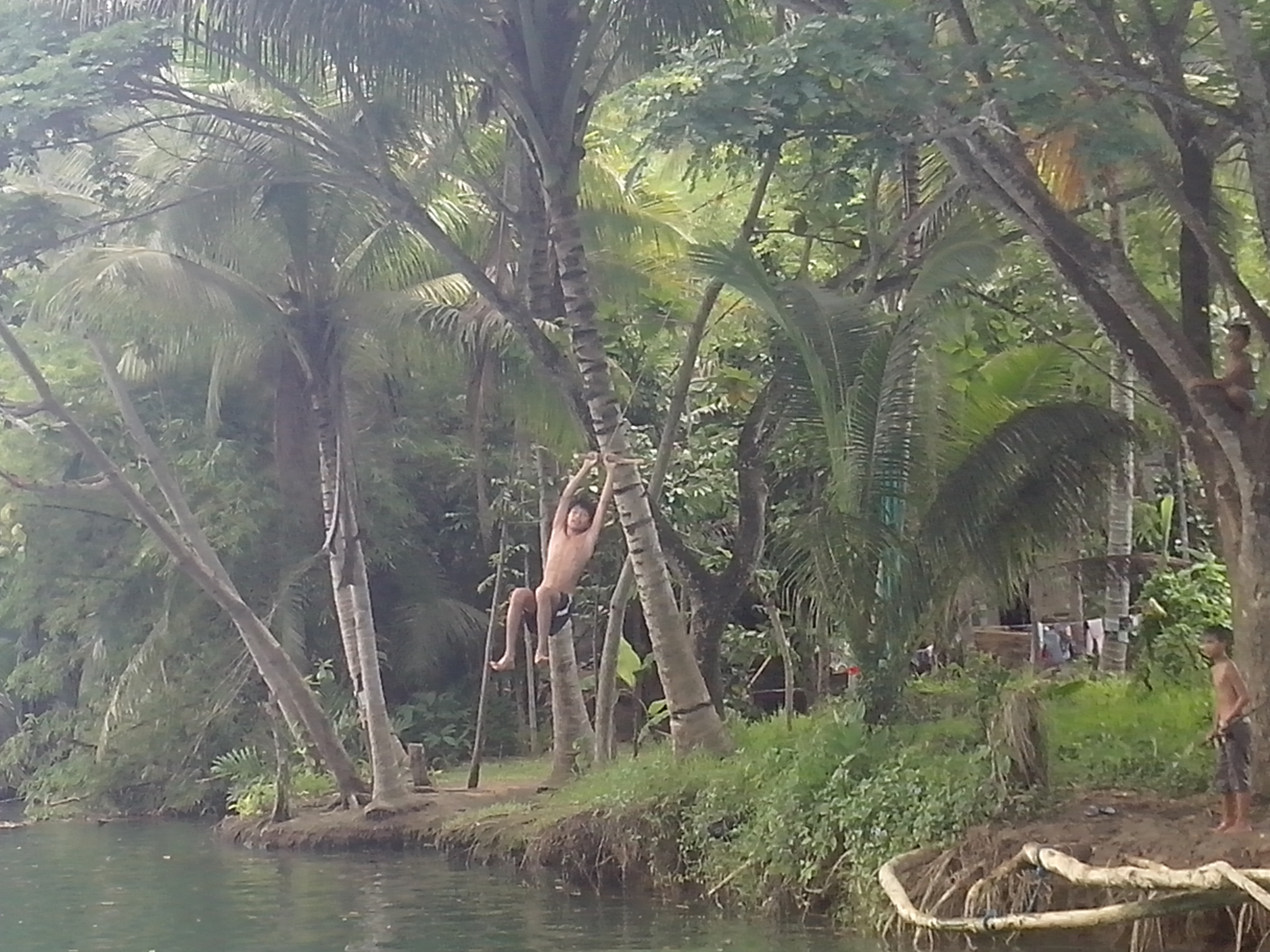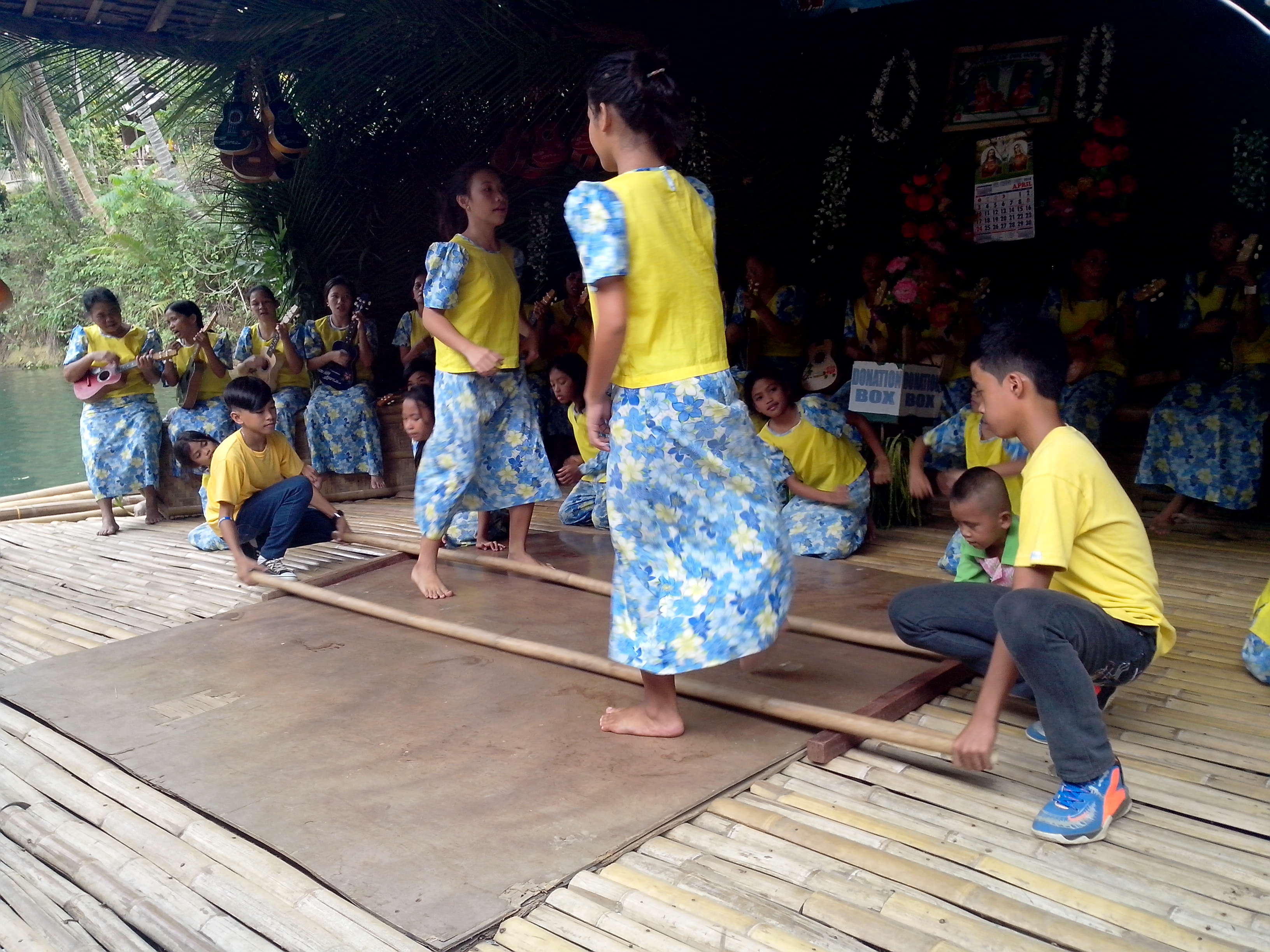 Third stop, Loboc Hanging Bridge!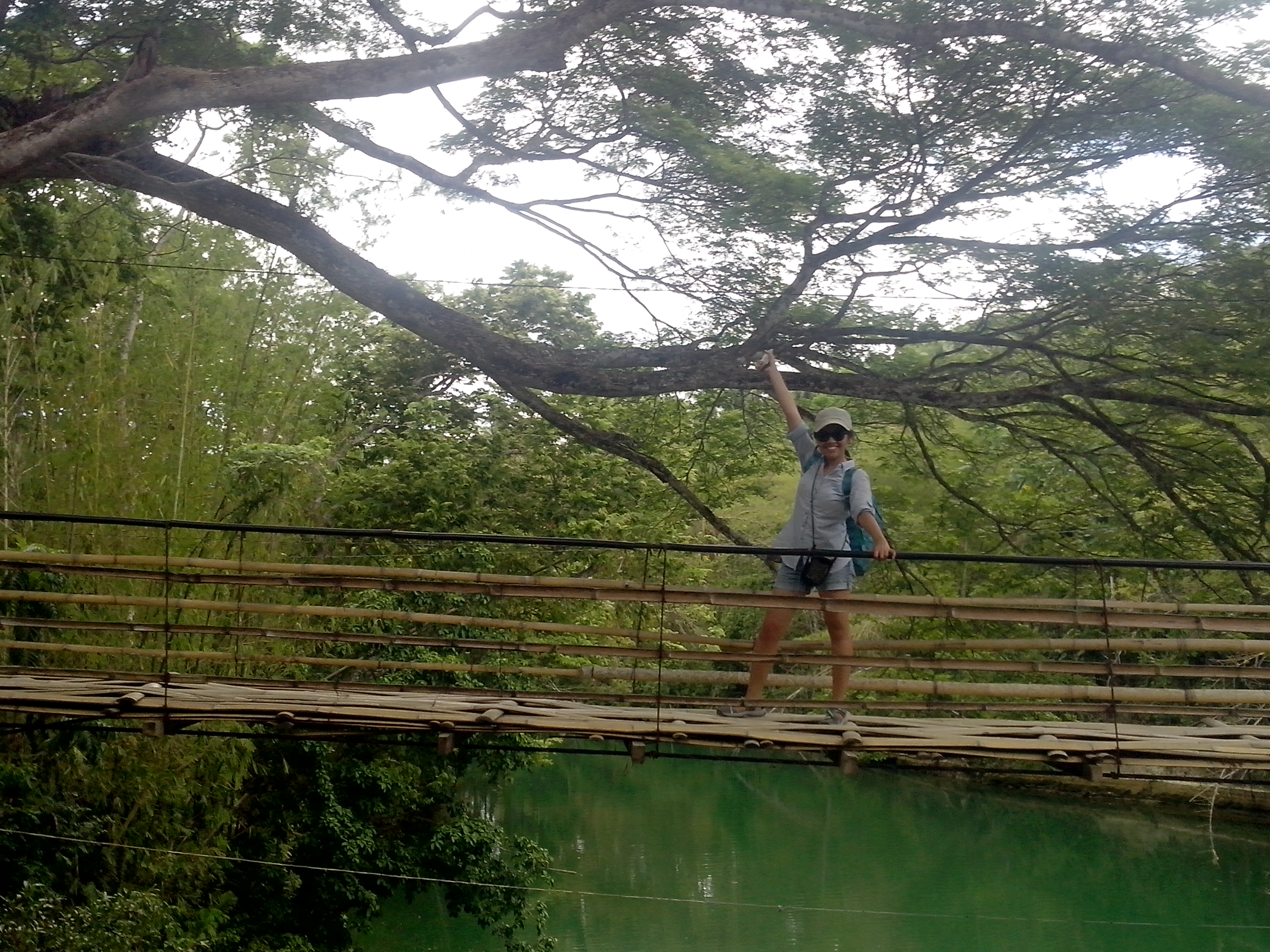 Loboc Hanging Bridge is a twin-bridge that you need to cross in order to go back from where you started. It is here where you can find the cheapest souvenirs to buy (based in our experience). Photographers will also take pictures of yourself or with a group and you can claim it for P150.00 plus all the soft-copy of your pictures as they will take lots of pictures when you cross the river.
Fourth stop, say hello to Loboc Man-made Forest!
Amazing creation, it is! It was an awesome experience to visit the man-made forest.
Fifth stop, Chocolate Hills Adventure Park (CHAP).
And ofcourse, we will not leave Bohol without seeing the Chocolate Hills!
While on our way, we saw some chocolate hills along the road. In CHAP, we also went to the view deck of chocolate hills where we can see them and had some fresh air while drinking carabao milk (they're selling some beverages on our way to the top). Another fun-filled experience, indeed.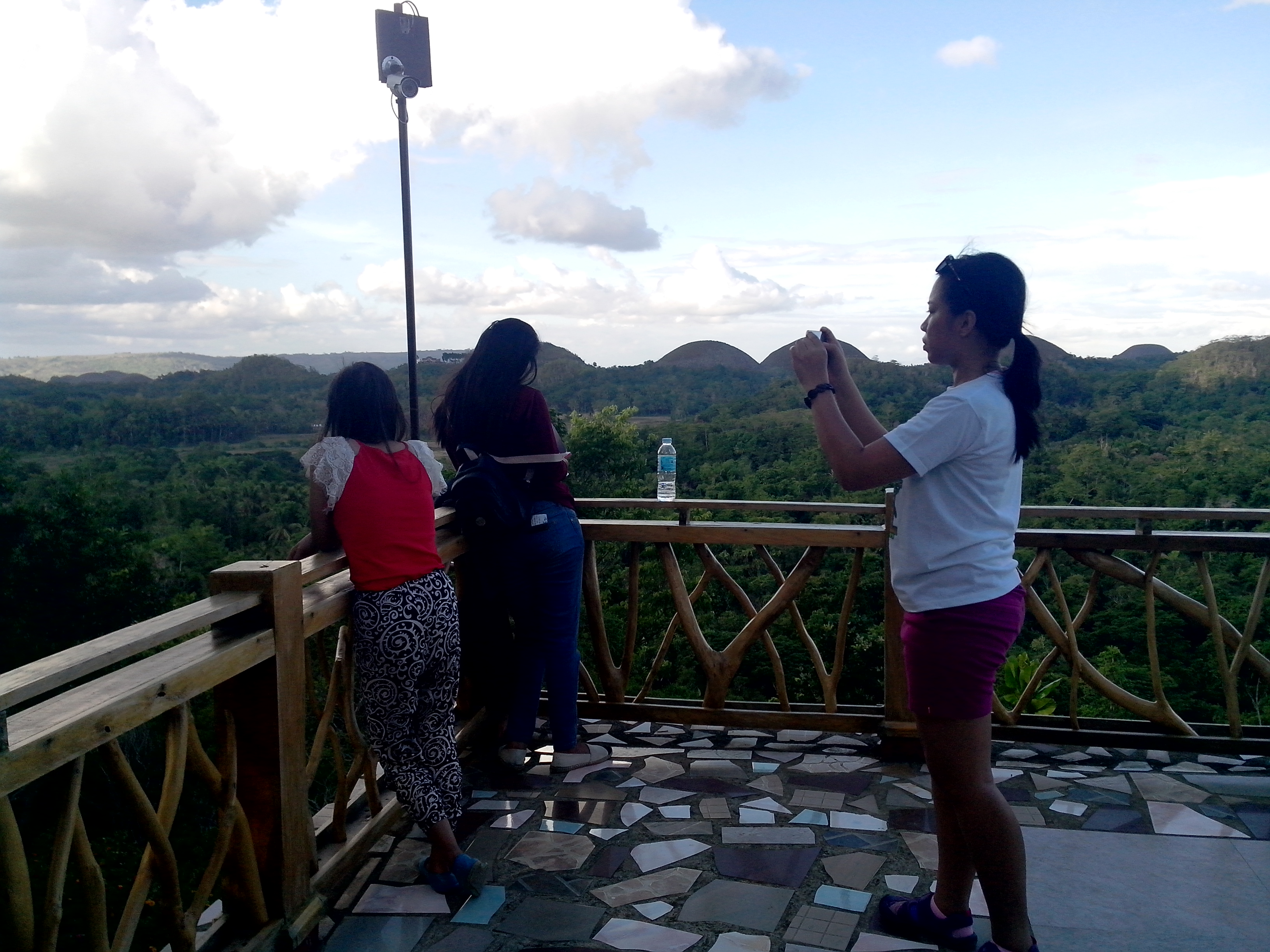 We just stayed there for a couple of hours and at the same time, refreshed and recharged ourselves from a long journey and getting ready for another journey ahead as we still have a long day of touring the Island.
After we rested, we then proceed to chocolate hills viewing proper.
On our way on top, we noticed that there are damages and debris caused of the earthquake. But still, we're able to see closely the amazing chocolate hills.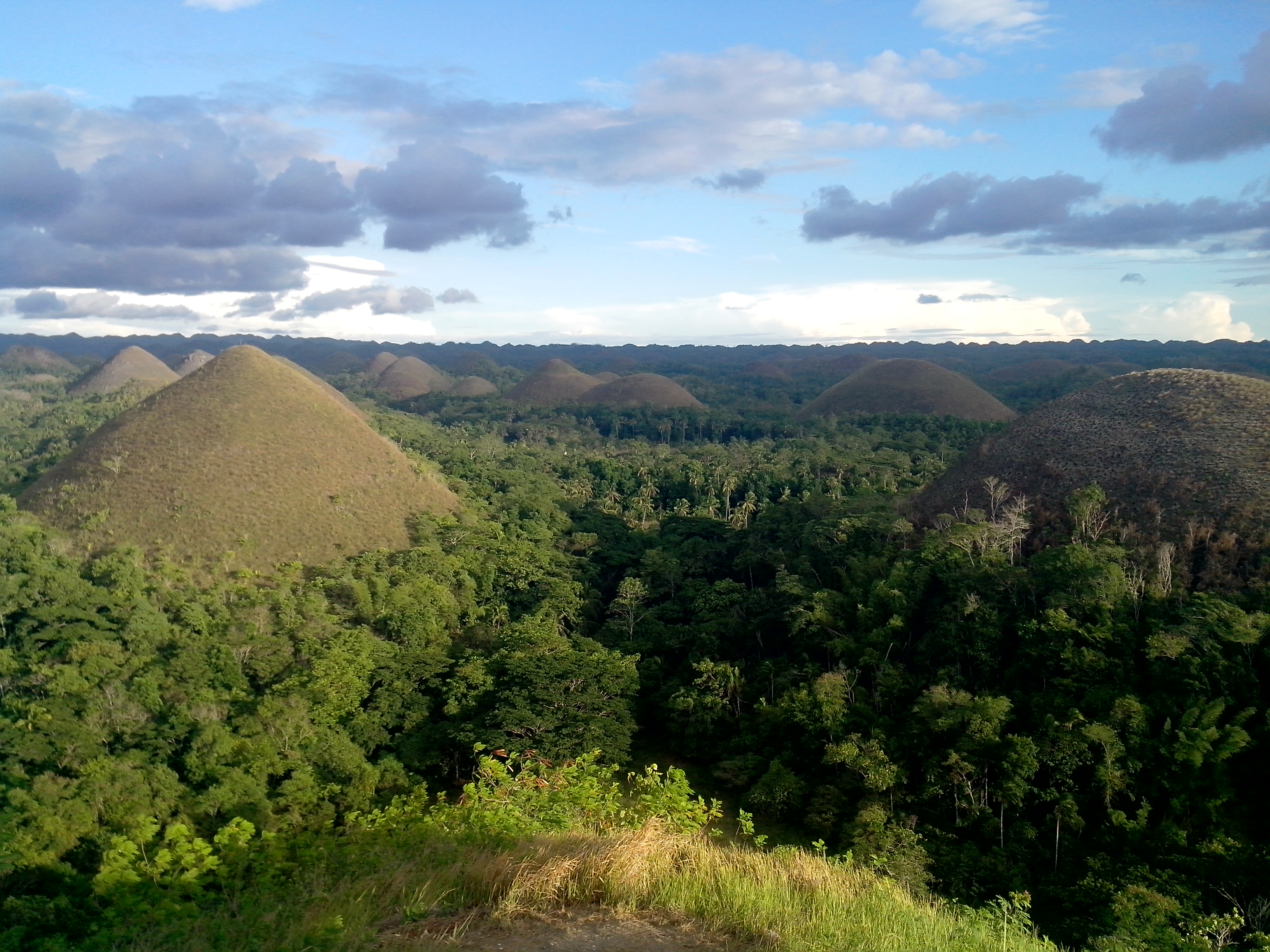 And yeah, it is amazing! My childhood dream has come to reality. I just saw these chocolate hills in postcards before but now, they're just right here in front of me. I thanked God for giving me the opportunity to travel the Philippines.
Well, our journey does not end there. But Day 1 in Bohol has just ended.
We just passed by in this unique house (The Ship Haus).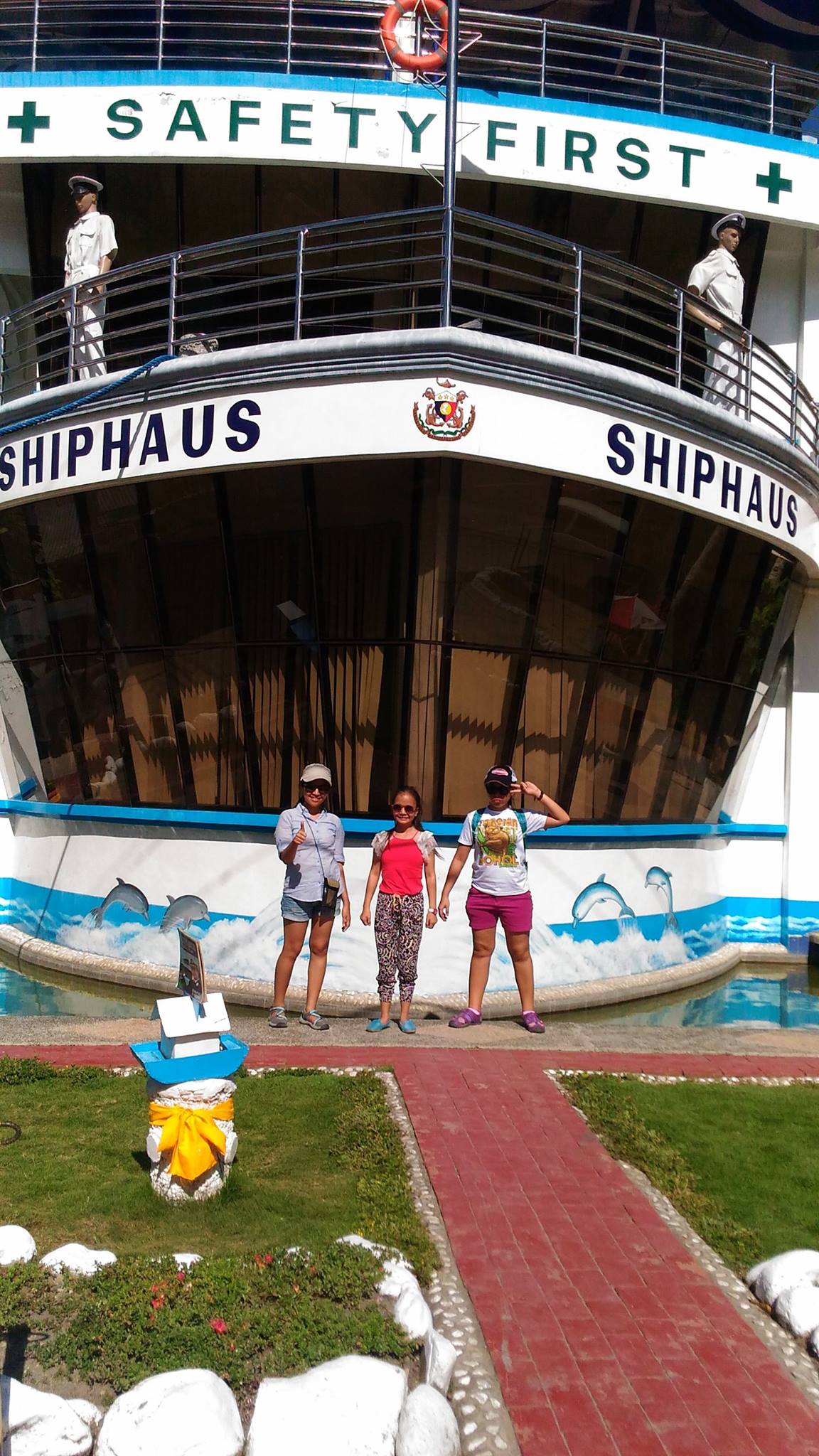 After chocolate hills, we then traveled to Panglao in order to rest. We passed by a barbecue store to eat dinner then started our journey again for Panglao Island.
Around 8pm, we arrived in Bohol Coco Farm, Panglao Island.
The next morning, we went to the nearby beach resorts.
And Panglao is a beach paradise. Amazing beaches, comfortable place and friendly people around the area. It was just worth it!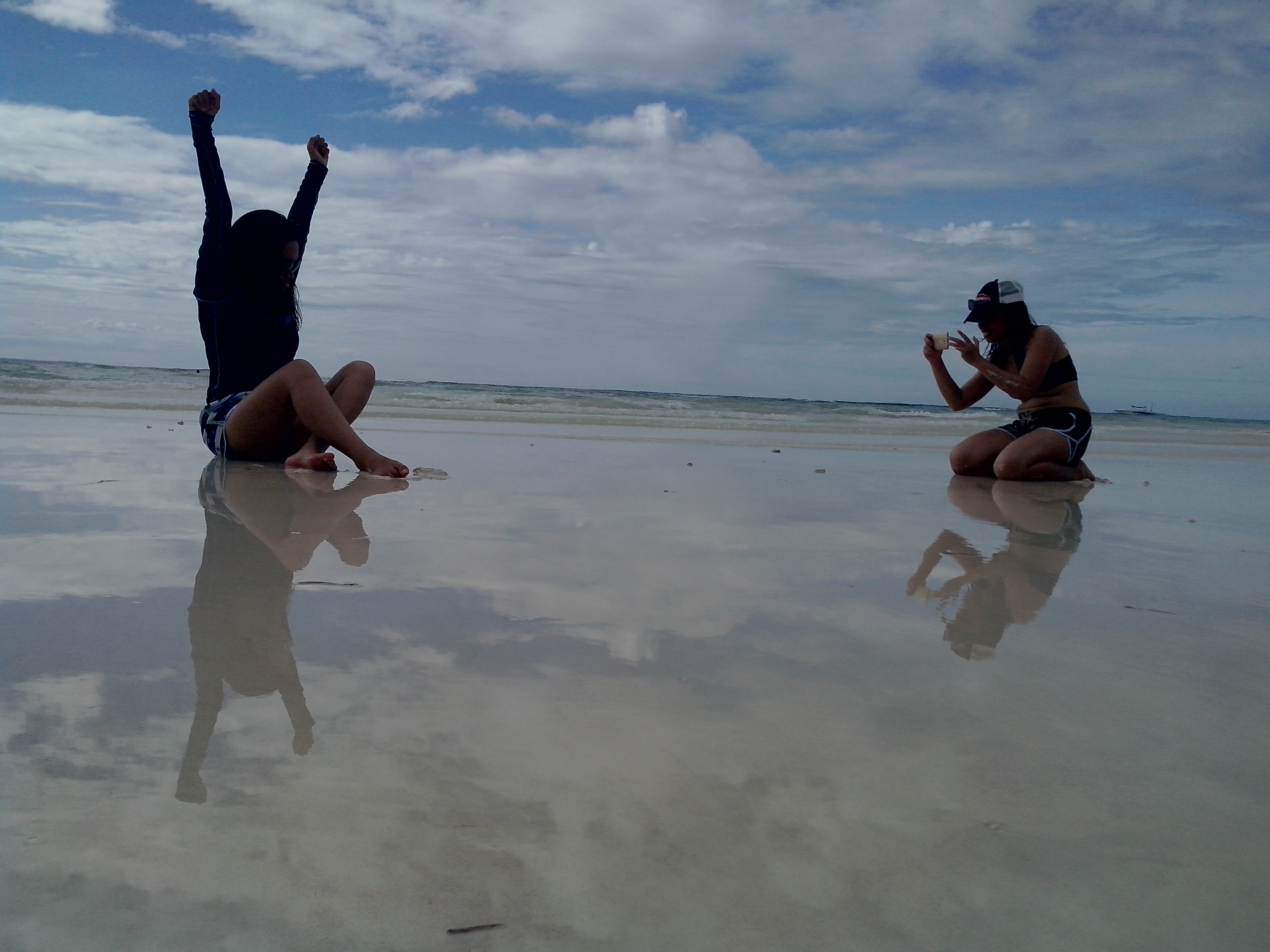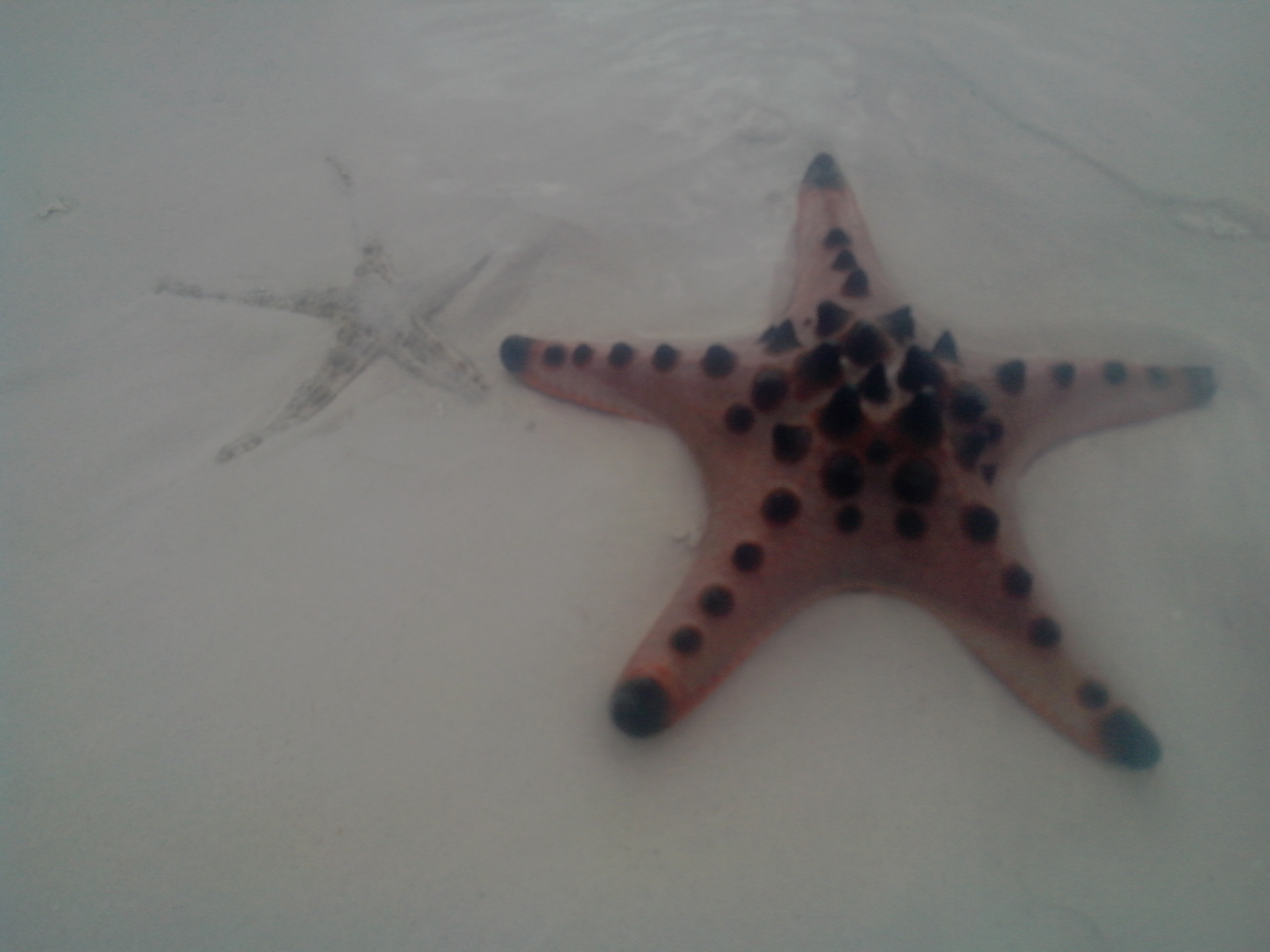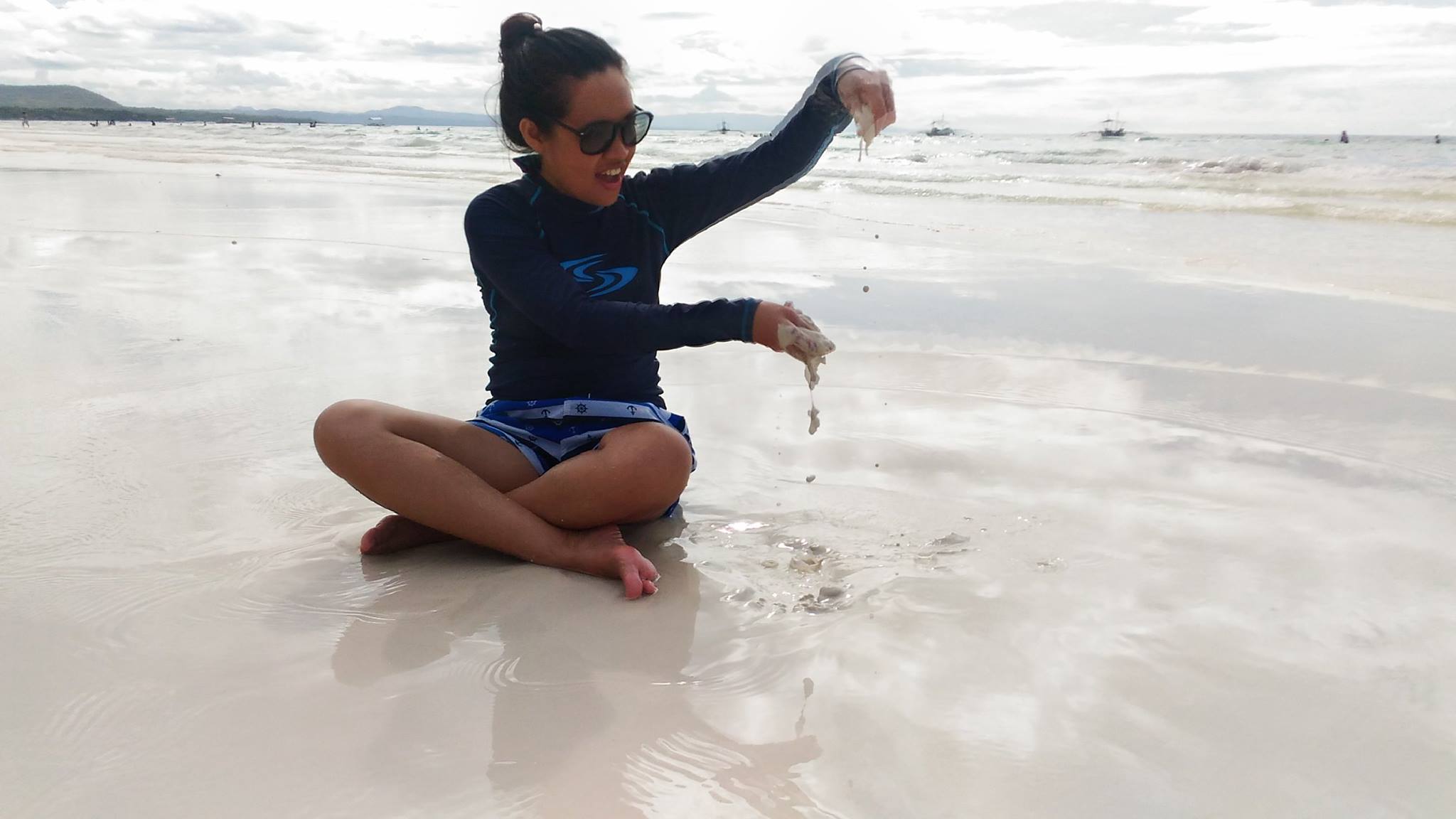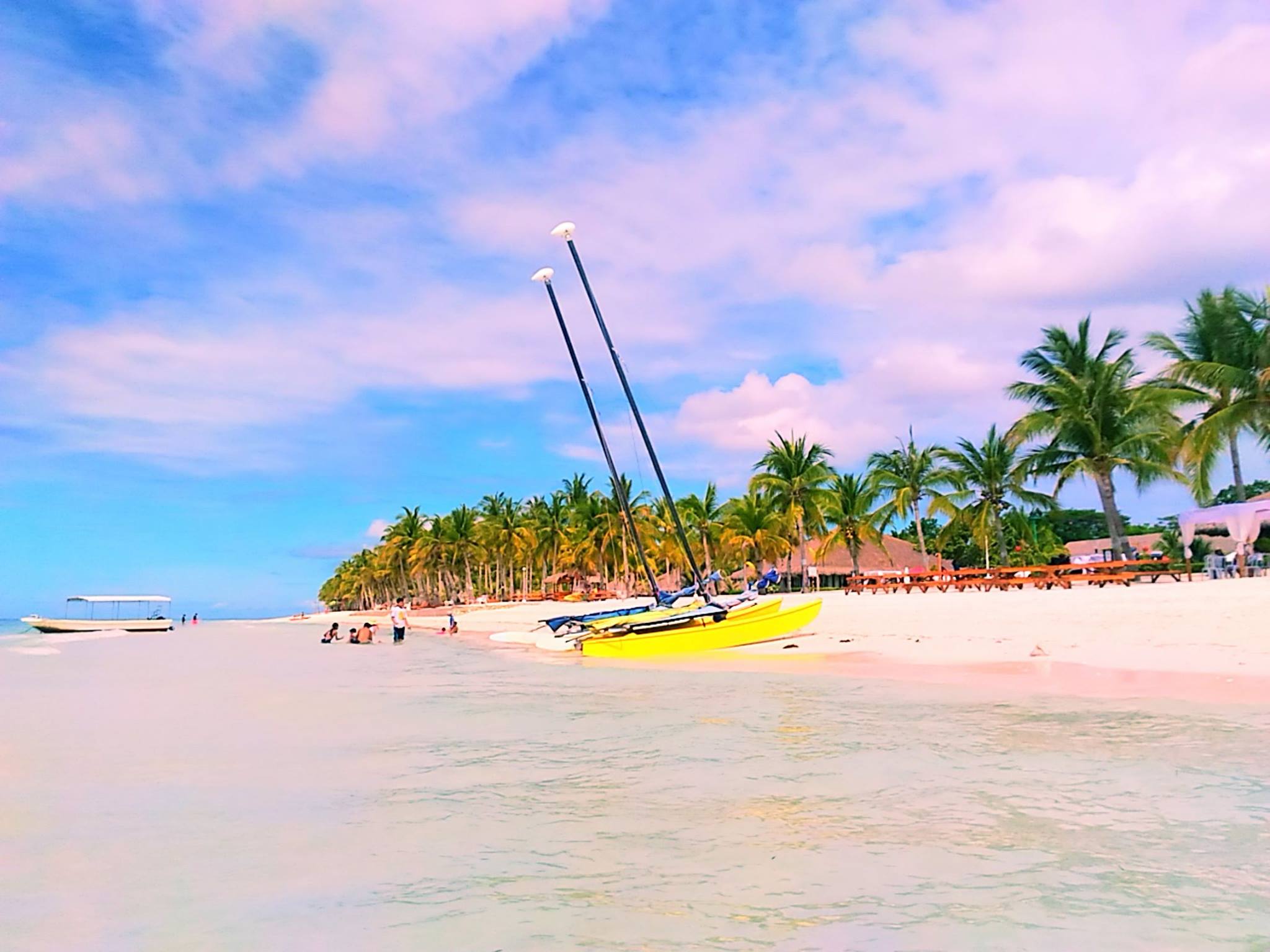 Who would not enjoy with this amazing beauty of Panglao Island? 1 day is just so bitin.. Like, we want more! Those are just some beaches that we had visited (Panglao White Beach, Dimaluan Beach Resort, Bohol Country Club).
It was a wonderful Sunday morning where we enjoy God's grace. It shows how artistic God is! He made this beautiful scenery for us to enjoy and explore more the beauty of His hands.
After the beach, we return to our backpacker's inn, wash-up and prepare for our next journey. Btw, when we arrived in our inn, we had an organic breakfast. One of the healthiest food that I've tasted. Since Bohol is riched in organic farming, most of their foods are organic as well.
After wrap-up, we then processed for check-out. I will miss our place. It was relaxing and comfortable.
Our final stop before we go back to Tagbilaran City is……….. The Bohol Bee Farm!
I got to see bees and hold their beehives while they're busy working. Another first time experience!
It wasn't in my bucketlist but it serves as a bonus which I haven't experienced yet. Thanks to our friends who kept on telling us to visit Bee Farm. And it was just wow!
The place is so relaxing, the foods are so delicious and the people are friendly. I've tasted different flavors of their ice cream as well especially a unique flavor of spicy ginger. It is spicy and cold literally (since it is an icecream). We're like in an educational tour especially when it comes to getting to know the life of bees.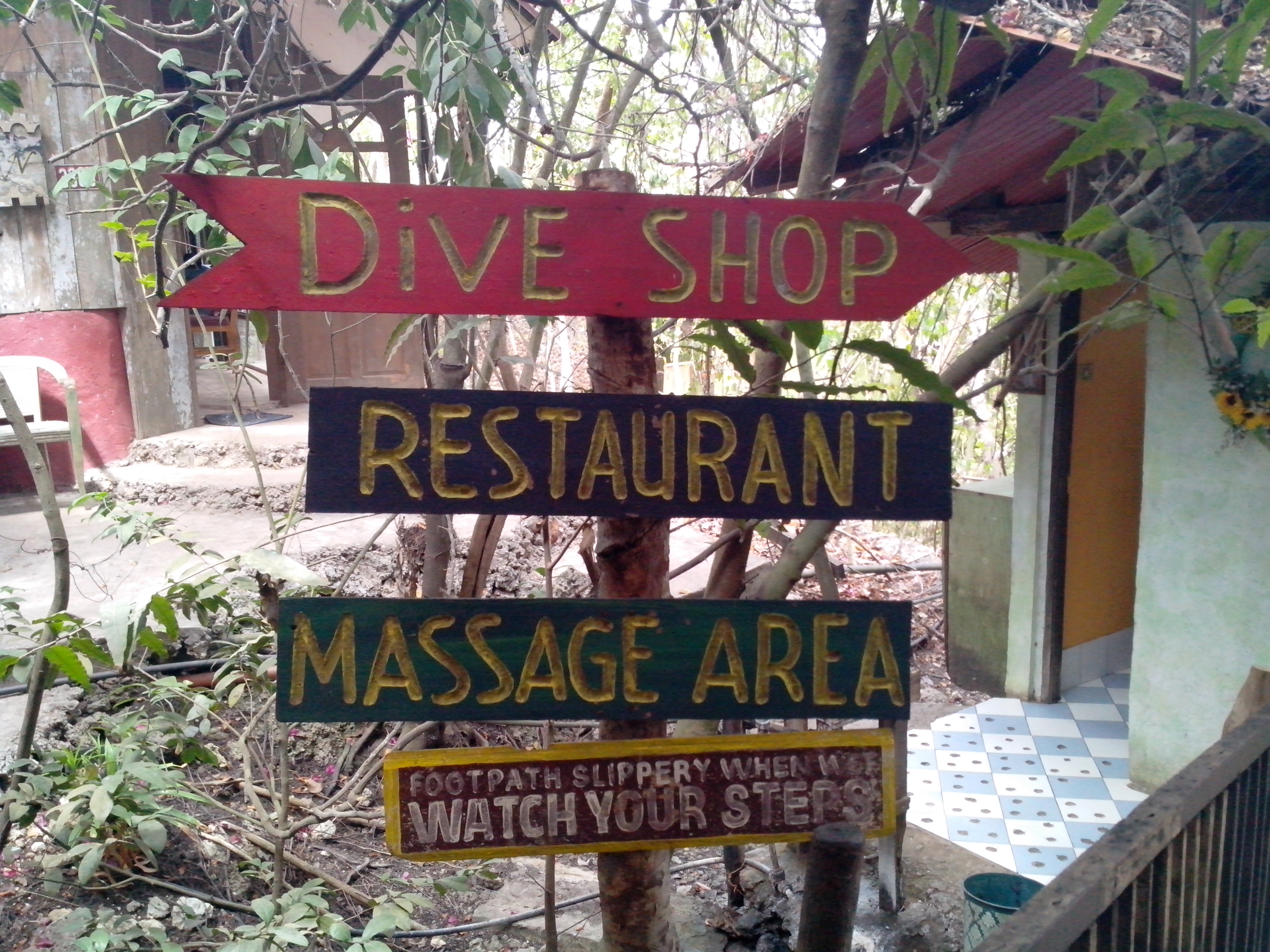 Another one-of-a-kind experience! This time with the busy bees.
We joined the tour around Bohol Bee Farm and learned a lot and was able to witness how bees work.
So those are the bees working in their beehives. They're not as dangerous as what I thought. Once you're allergic with their venom then bees would be dangerous but if not, then you can just hold them.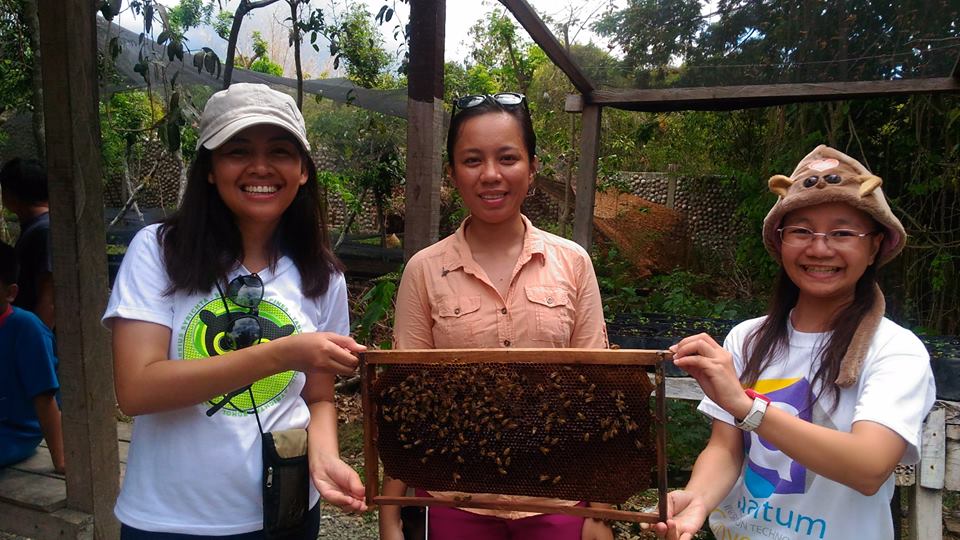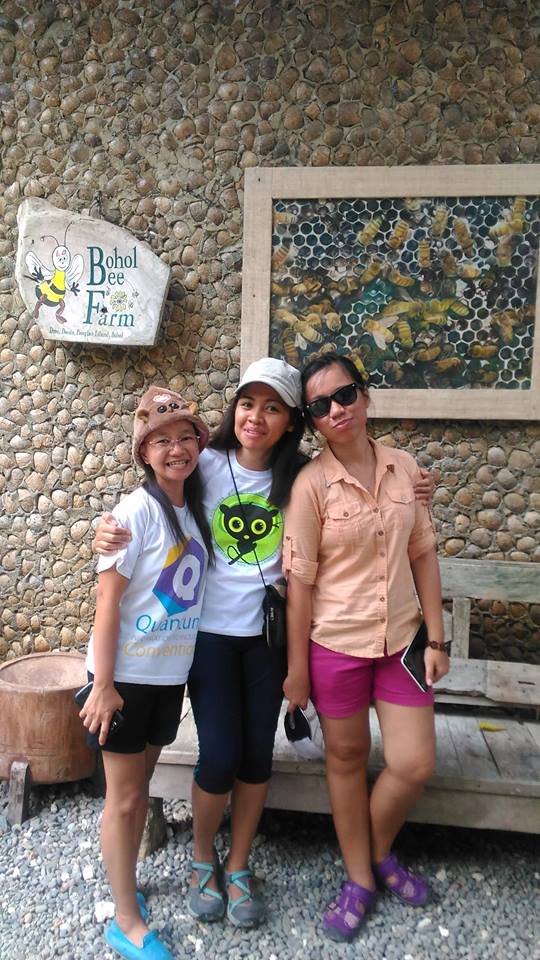 It was such a wonderful journey with the bees and full of learnings about Bohol's Organic Farming and their culture.
After Bohol Bee Farm, we went back to Tagbilaran City by riding a mini bus. During our journey, I witnessed how simple their lives are. I was like that. I once had a very simple life with a happy family. We are contented on the life that we had.
Cebu is full of buildings and very loud. I just missed living in the province. It was an amazing journey, once again!
From Tagbilaran City, we travelled by bus to Tubigon City. We wanted to visit Tubigon aside from it is cheaper there. We didn't know that there are a lot of people because of its festival. We got stranded and slept in the market, waiting for the ticketing to open the next day for us to go back to Cebu via ferry boat (MV Starcraft). Yes, it is cheaper but a lot of people were waiting as well.
Another journey that we did not expect. All pension house/inns were also full. Yes, we survived the long-line just to get a pass for the ferry boat (return to Cebu).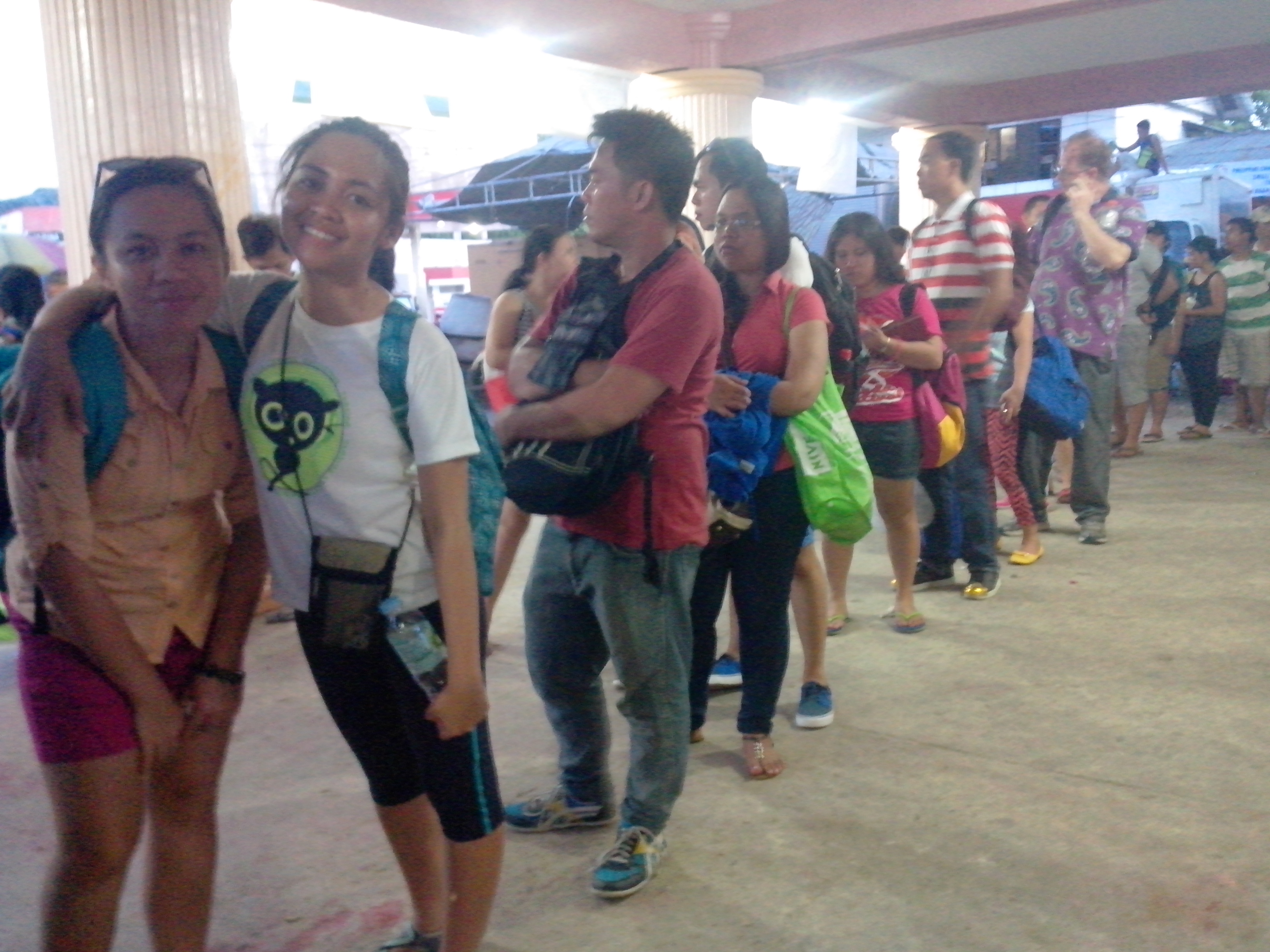 Our bags with the long-line. We're on the line for more than 8 hours (overnight). We waited for tomorrow and we don't have ticket yet (during this time). Lesson learned? Don't go to Tubigon during fiesta (just kidding). You can actually visit there once you are prepared. But this time, we're not prepared and we did not expect, really.
Say hello to Tubigon, Bohol!
Finally! After our Long-Weekend Journey, bound to Cebu…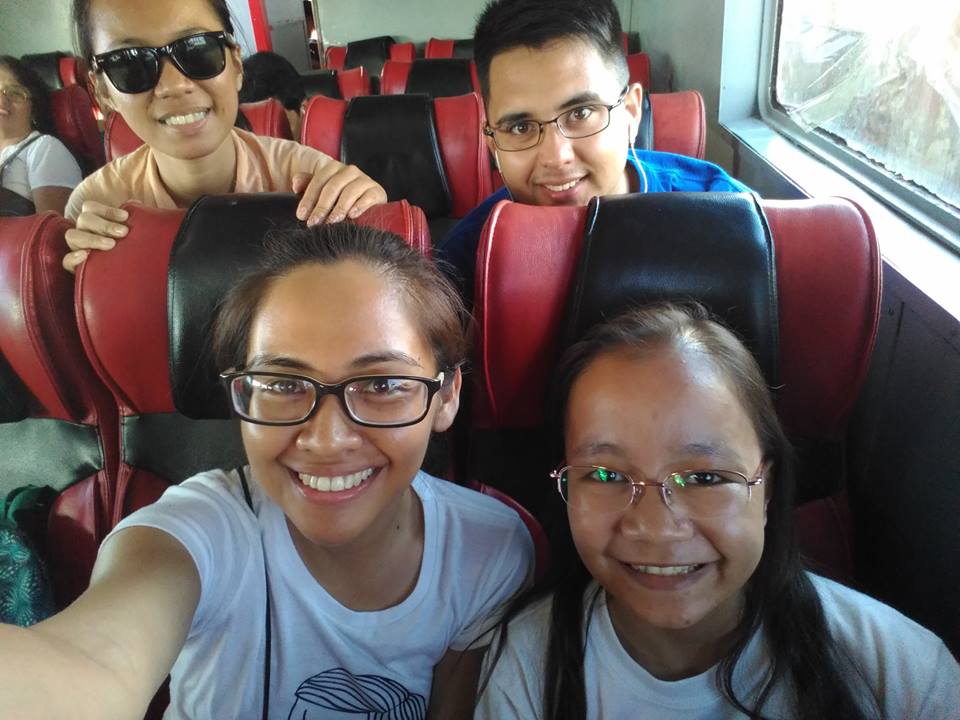 And I forgot to mention, we met our friend/churchmate, Armin in Tubigon, Bohol 🙂 So the four of us went back together to Cebu via MV Starcraft. Another first time, traveling via starcraft. Before, I used to see it everytime I went home (to CdO).
And finally, our Bohol journey has ended.
XOXO,
Jane, Mary, Armin and yours truly, Chalie 🙂
Places we visited:
Man-made Forest
Loboc River Restaurant
Loboc Hanging Bridge
Corella Tarsier Conservatory
Chocolate Hills Adventure Park (CHAP)
Butterfly Garden
Magsaysay Park (100+ monkeys)
Chocolate Hills Deck View
Bohol Bee Farm
Bohol Coco Farm (stayed for 1 night; backpackers)
The Famous Ship House
Panglao, Bohol
Panglao White Beach Resort
Dimaluan Beach Resort
Bohol Country Club Beach Resort
Tubigon, Bohol
Thank You for viewing 🙂