Things to do in Kuala Lumpur for 2D1N:
Bukit Bintang
Bukit Bintang is the central shopping and entertainment district in Kuala Lumpur, Malaysia. Most biggest shopping and famous names like Dior, Louis Vuitton, Chanel among others are located here. There are a lot of café, bars and night markets as well. It is where I found the best money changer rate for Philippine peso (just near the MRT exit).
Highlights: Bintang Walk and Street Musicians near the McDonalds corner or MRT underpass. I was supposed to post their video here but I accidentally deleted it 🙁 It is where Pavilion (one of the biggest shopping district in Kuala Lumpur) located.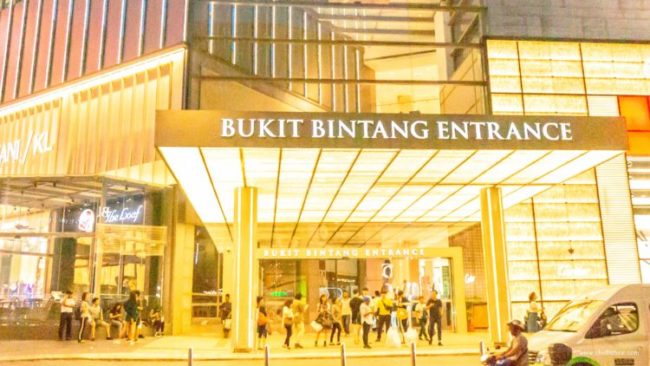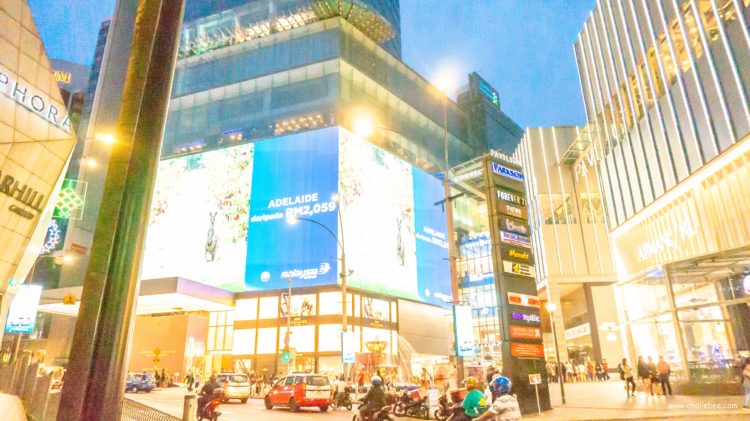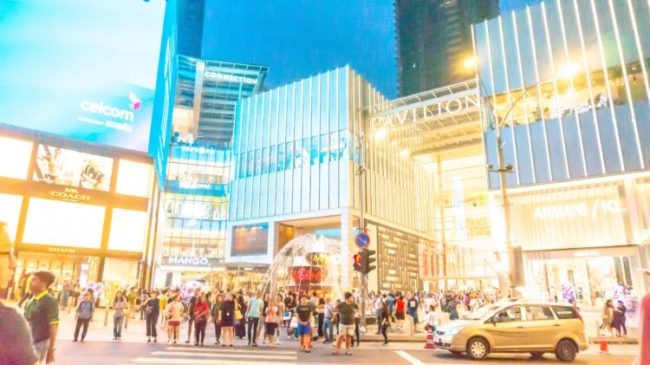 Jalan Alor
Just a few blocks away from Bukit Bintang Entrance is Jalan Alor. Jalan Alor Food Street is best known for its delicious (mixed) cuisines and fresh foods to eat. It is only available to visit during night/dinner time. It is a unique food haven for tourists. The whole street will change to food outlets during night time. Do not worry because their food are just cheap (but there are some expensive as well) and there are a lot of choices anyway. Different cuisines like Thai, Chinese, Malay among others are available here.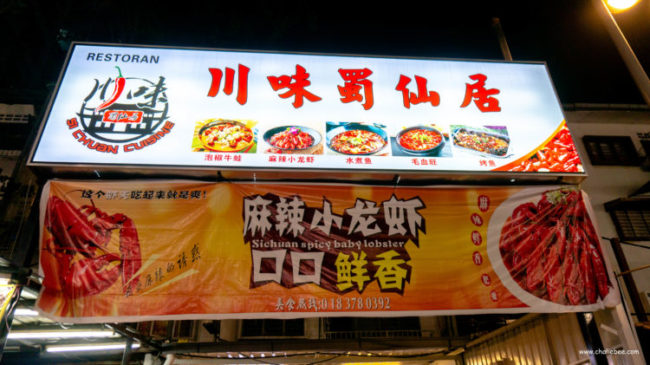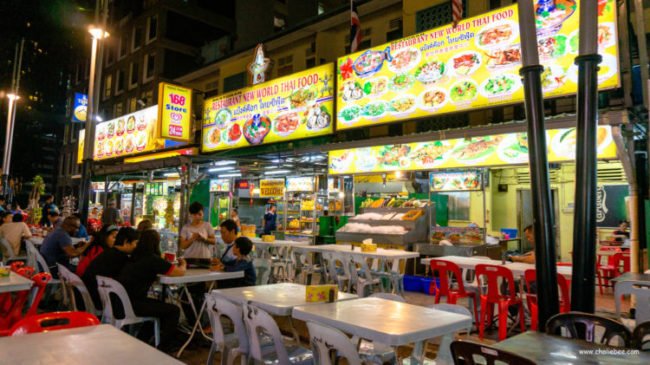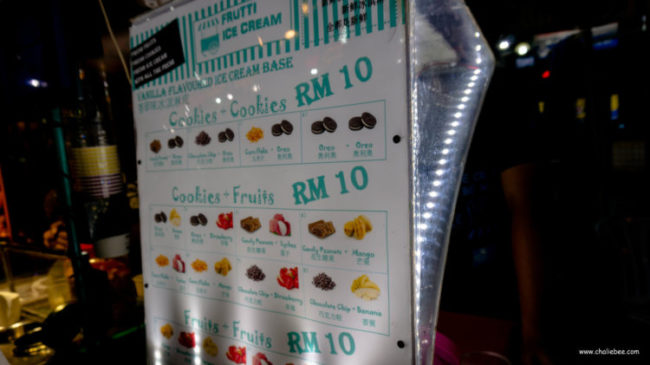 Highlights: There is a small store here named Candy something (I forgot the whole name). This candy store sells Malaysian delicacies for pasalubong. It is here where I bought the Old Town Coffee, Fish snacks and others which I gave to my officemates back home. If you are looking for something to bring home, better visit this place plus you can eat more fresh foods and fruits here for cheap prices.
Batu Caves
Another tourist spot that is not so far away (around 20 minutes by KTM Komuter/MRT) from Kuala Lumpur is Batu Caves. This is a limestone hill and is home for Hindus. It is a popular Hindu shrines outside India. Aside from that, it is also referred as one of the important holy shrines in Malaysia.
Forming Batu Caves is limestone that said to be around 400 million years old.
How to get here:
1) From KL Sentral (or anywhere with KTM Komuter). Ride KTM Komuter to Batu Caves
2) KTM Komuter will stop few blocks away from the entrance of Batu Caves (20 minutes from KL Sentral).
Highlights: There are a lot of caves to visit here if you have more time. Not just batu caves but there are more like Ramayana Cave and Dark Cave. Go up using the stairs in Batu Caves, take picture to the 2nd tallest statue of a Hindu deity (entrance of Batu Caves before the stairs as you can see in the picture), see traditional batik painting and a lot more.
KL Tower
Kuala Lumpur Tower is a tourist spot as well. This is a communication tower in Kuala Lumpur, Malaysia. It is named as the 7th tallest freestanding/communication tower in the world (after Tokyo Skytree in Japan, the Canton Tower in China, CN Tower in Canada, the Ostankino Tower in Russia, the Oriental Pearl Tower in China and the Milad Tower in Iran – by Wikipedia).  It is a symbol of Kuala Lumpur.
Highlights: You can visit its top with 360-degree view of the City with a minimal fee. For more tour itinerary, you can check here: KLOOK TOUR
Petronas Tower
Petronas Tower or Petronas Twin Tower is the famous twin skyscrapers in Kuala Lumpur, Malaysia. I still remember when I was in 5th grade, I saw my classmate's father a picture of this. I then asked him what it was and got to know its name. When I knew it is in Malaysia, never thought that I can visit it one day.
According to my source (wikipedia), they were ranked as the tallest buildings in the world from 1998 to 2004 and still remain the tallest twin towers in the world. It is also the landmark of Kuala Lumpur as well as its nearby Kuala Lumpur Tower.
Highlights: You can tour inside with a minimal fee. Just look for the itinerary here: KLOOK TOUR
KLCC
Kuala Lumpur City Center which surrounds Petronas Tower is where the high-rise buildings, luxury hotels, shopping malls, skyscrapers and entertainment haven of Kuala Lumpur located.
Highlights: There is a KLCC park around this area that offers walking paths and musical fountains.
Stayed at PODS Backpackers Home and Cafe near KL Sentral for a night. You may check the latest price here. There is also a free ride (GOKL Bus) that you can use for City tour). For more information, visit here.
Total budget:
Bus from Singapore to KL Sentral: $20.00 (P800.00)
Rapid KL (MRT Card for transportation): RM 16.00 (P200.00)
Taxi (total): RM 46 (P600.00)
Food (for 2 days): RM 35 (P500.00)
Pasalubong: RM 50 (P700.00)
Room for 1 night: RM 31 (P400.00)
Total: P3,500 – P4,000 (just for City tour around Kuala Lumpur) excluding Genting Highlands