Cebu City (according to Wikipedia: Dakbayan sa Sugbo as what the Cebuanos called it) is one of the biggest City in the Philippines. It is located in Central Visayas and is well-known for its wonderful beaches. It is also known as the Queen City of the South.
After graduation last March 2013, I moved to Cebu City to explore the place and work here. I then found a job that I like most. This is the second modernized City in the country (next to Manila). This is smaller and less populated compared to Manila.
While working in Cebu, I am also exploring their place and went to different places during my free time. I can say that Cebu is one of a kind. It is so fun living in Cebu and my family and I had lot of experiences here. I love this City 🙂
So these are the places that I had visited in Cebu City:
1) Sto.Nino/Magellan's Cross
– Sto. Nino and Magellan's Cross are just in one place. When you go outside of Sto. Nino, you can see the Magellan's Cross. It is good for devotees to offer their petition to Sto. Nino and Magellan's Cross. It is one of the oldest church in the Philippines. In fact, it was damaged from the 7.2 magnitude earthquake happened last October 2013. If you will visit it at this moment, you can see the difference because of its damages.
2) Cathedral
– Still one of the oldest church in Cebu City. Just two blocks away from Sto.Nino, you can see Cathedral. There are still damages because of the 2013 earthquake.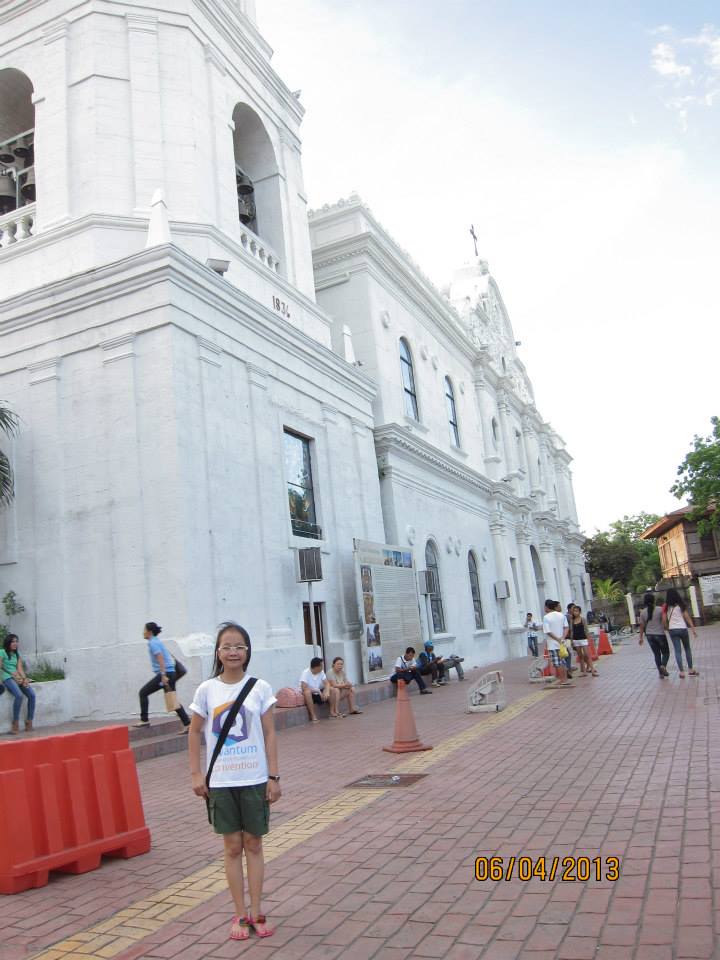 3) Taoist Temple
– Taoist temple is located on top of the City. When you reach its peak, you can see the overlooking view of the City with fresh air. There is a coin-machine like a telescope wherein you can nearly see the buildings of the City including the river/ocean. There is a wishing well, souvenir shop and a prayer area for Taoist. You can ride a single motorcycle or a taxi from JY Square Mall, Lahug.
4) Mountain View
– have you been to Malasag Eco-Village in Cagayan de Oro City? Mountain view is the same with Malasag. But mountain view is much higher, wider and colder than Malasag Eco-Village in CdO.
– it has lots of fun-adventure activities like rope courses, atv and among others. It also has a very cold swimming pool.
5) Island Hopping (Sulpa Island)
– one of the enjoyable activities that I had experienced with my workmates was Island Hopping. We rent a medium-sized boat good for 10-15 persons and visited different Islands in Cebu. When you visit an Island, there's an entrance fee so we just only visit Sulpa Island and passed by other Islands.
– this is a small virgin white beach Island. It is so private and very good for families and friends to stay here. You can enjoy a lot of beach activities. It depends on the things that you want to do.
6) Lapu-lapu/Airport
There are also a lot of tourist spots in Lapu-Lapu City like Mactan Shrine, Outpost and it is where the airport is located.
– Mactan International Airport. It is a big airport, bigger than Laguindingan Airport in Mindanao (CdO).
– It caters International and Domestic travel.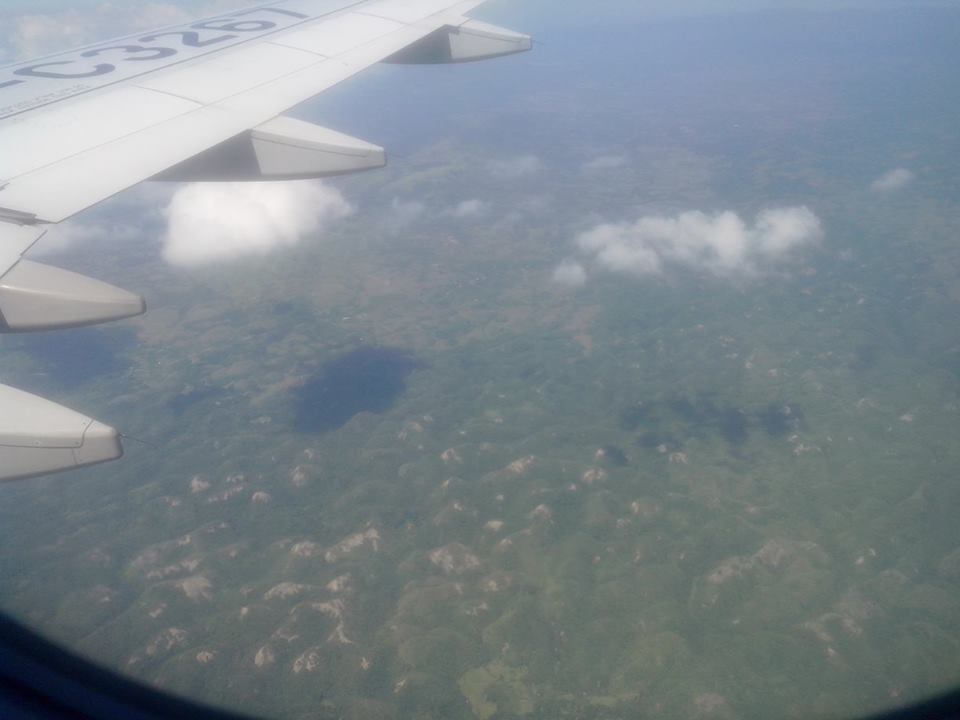 7) Simala Shrine
– many people said that this shrine is a miraculous one. This is so famous in the Philippines and located in Simala, Sibonga, Cebu. It is also on top of the mountain part of Simala. You can pray well and enjoy the view. You can also have a picnic with your family near the pond or make a wish in a wishing well.
Me and my family went there last 2014. We enjoyed the view and the amazing structure of the building. It looks like The Vatican in Rome. It is a good place for Catholic devotees.
8) Sirao Flower Farm
Sirao Flower Farm is the newest attraction in Cebu City. It is called the Little Amsterdam in the City. It has an amazing and fresh view good for soul searching and people who appreciates plants and among others.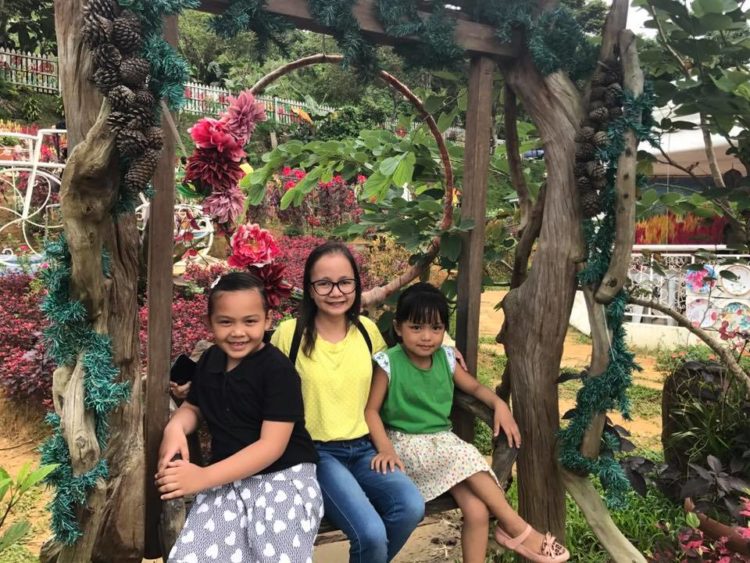 It wasn't time for plants to grow when we went there. According to the caretakers, the flowers will grow tall around October. The time when we went was around June so the plants were still so small (as what you can see in my pictures). Though there were not enough plants yet, we still enjoy the beauty of nature. It was so fresh and a little bit cold in that area. The place itself with all their decorations are good for picture-taking.
Another newest attraction as I updated this post is…
9) Temple of Leah
Temple of Leah is a Roman-style temple built in 2012 in honor of Leah Villa Albino-Adarna. Located in Cebu Transcentral Highway, Cebu City. To go there, you can ride a habal-habal (motorbike) at J.Y Square Mall, Lahug, Cebu City or you can ride a taxi as well. It is near to Mountain View and Tops in Busay.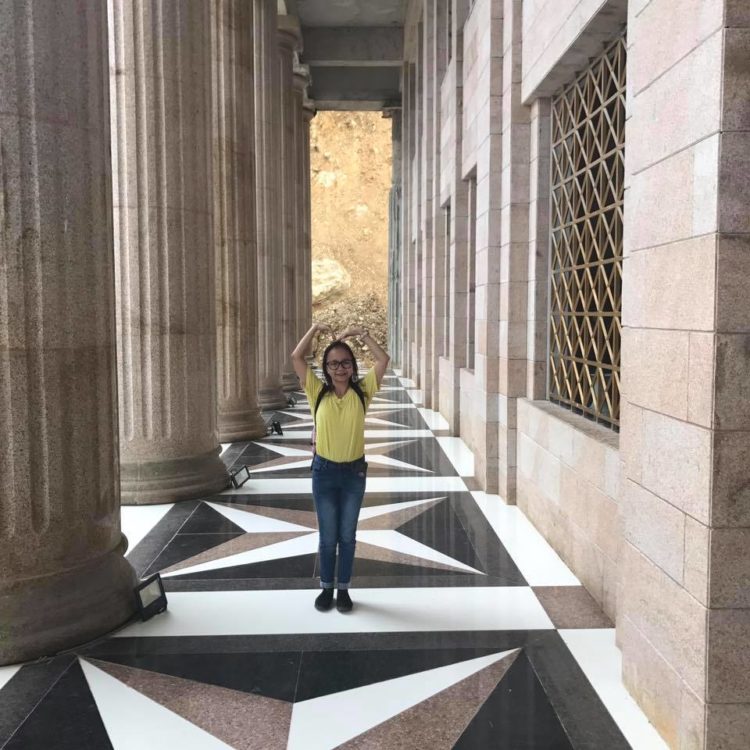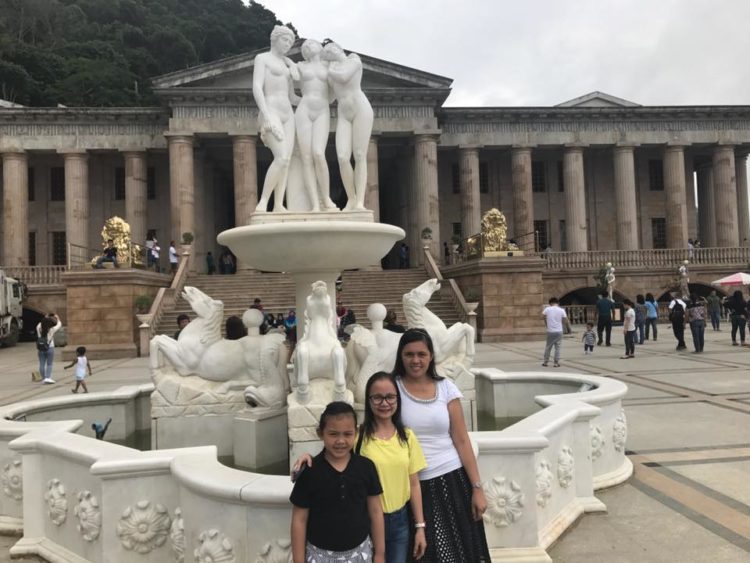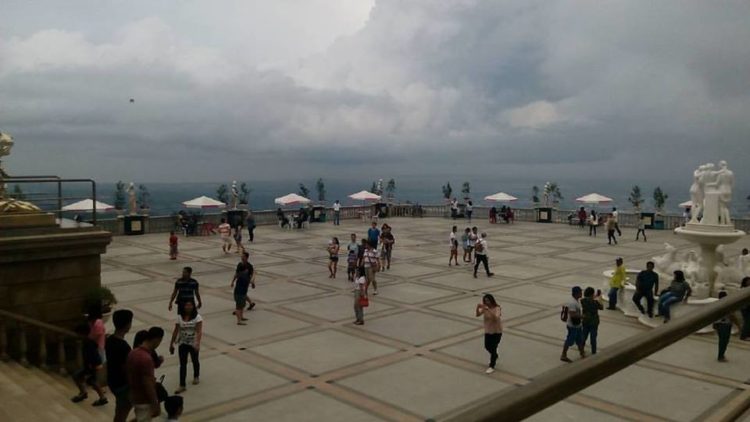 Tourist spots based on their location in Cebu:
Busay (Transcentral Highway) – to get here, just ride a habal-habal or taxi to these places.
Tops
Mountain View
Temple of Leah
West 35 Eco Mountain Resort
Adventure Park
Sirao Flower Farm
Buwakan ni Alejandra
South Cebu – to get here, go to South Terminal near Elizabeth Mall
Badian
Alegria
Kawasan Falls
Malabuyoc Hot Springs
Inambakan Falls
Aguinid Falls
Santander Pebble Beach
Oslob Whaleshark Watching
Alcoy Cebu
Dalaguete Osmenia Park
CarCar ChicharonYou may visit this link for our South Cebu Escapade:
http://chaliebee.com/visayas/cebu-city/south-cebu-escapade/
North Cebu – to get here, ride a bus in North Terminal near SM City Cebu
Papakits Marina Lagoon (you can enjoy fishing and wakeboarding by Cebu Wake Park)
Beautiful North Beaches (check my future posts about this)
Bantayan Island
Hagnaya Resort in San Remigio
Funtastic Island in Medellin
Lapu-Lapu Area – to get here, you can ride some jeepney from SM or Ayala straight to Lapu-Lapu
3D Art Museum
Lapu-Lapu Shrine
World-class Hotels and Beaches where you can enjoy jetski, parasailing, kayaking and diving
Mactan Island
And a lot more… You may check my future posts for some tourist destination in Cebu…