Everyday is a wonderful day to travel and explore new places! My name is Chalie and I've been traveling local places since young just right after I graduated from school, I long to travel the world. My first solo backpacking was in Baguio City last September 2015. This will serve as a record of my adventures.
Latest update as of August 2022: 
I am now a 2L Law Student in one of the prestigious law schools in Cebu City. Also, I am now living a Digital Nomad life which was my greatest goal why I started this blog. I didn't think that God has called me to enter law school. Now, my next goal aside to live my amazing digital nomad life and living life to the fullest together with my loved ones is to finish law school (God-willing) for God's greater glory.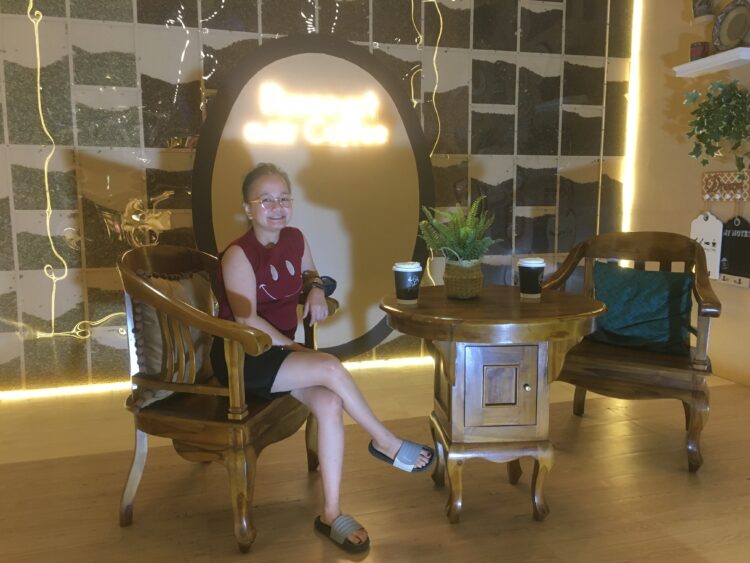 I hope this blog will inspire other law students. Particularly a working law student like me. If you have inquiries about law school, balancing law school and personal matters, feel free to contact me 🙂 For now, continue reading below on how I started this blog way back 8 years ago.
To know more about me and my passion to travel, keep reading below…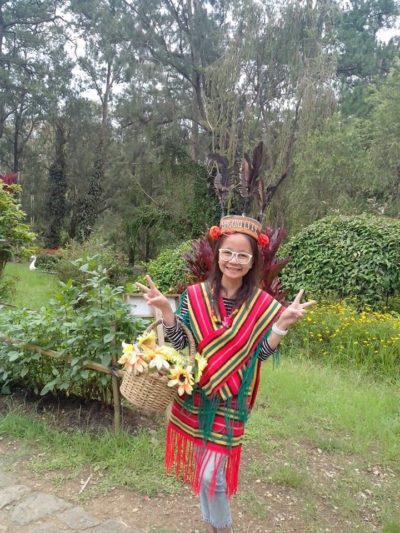 For as long as I can remember, I was exposed to travelling and all types of adventures. I grow up from one City and later on transferred to another City. I am at my happiest moment whenever my family and I will travel old and new places.
Right after school, I was eager and excited to live independently, away from my family. This time, I have the courage to explore another local City. It all started from Mindanao then here in Cebu City (where I am staying right now).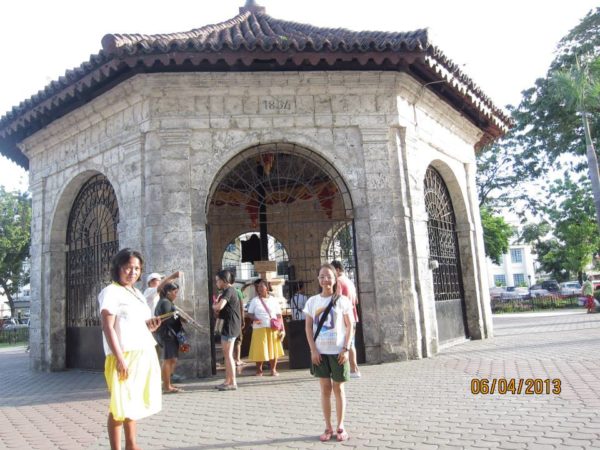 I had my first full time Job (after graduated in College) here in Cebu City and I just love this place. Since 2013, I started my independent life and exploring new places. My passion to travelling has grown here. This is home away from home. My life here is full of adventures and fun-filled moments with my travel buddies.
Enough for that, let's proceed on how much I've grown and learned new lessons from my travel. As a young adult, career woman and dependent on my salary, I opt to look for holidays, leave credits and bonuses for me to sustain this "expensive" passion of mine (though it is not really expensive as long as you know how to budget your time, resources and money). Most people just say that it is expensive but if it makes you happy, then just do it. Life is full of adventures anyway.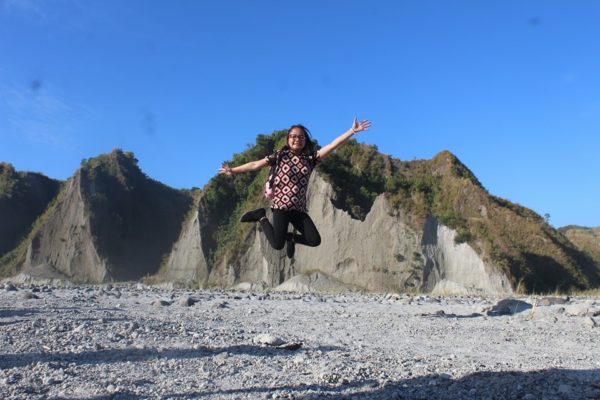 WORKING and TRAVELLING, because why not?
I don't have a huge amount of money or savings. What I am doing is to save from my salary, took part-time jobs (particularly freelancing), savings from our extra pay or bonuses. I don't usually buy things that I don't need. I need to choose between needs and wants in order to budget more and allocate funds for my travel. In short, I need to balance everything (needs and wants).
In our company, once you are regularized, you will be given a 12-day vacation. It is up to you how you divide those 12 days. It will be added 1 day per year of employment. In my case, I will allocate it in days before weekend or after weekend (so usually, I will take my leave either Mondays and/or Fridays) unless there is a special day that I really need to take it on weekdays.
Since 2017, I fund my travels through the following:
Freelancing: I worked as a virtual assistant, project manager, Quality Assurance, writer…etc. I received any kinds of jobs online.
KPI Bonus: Together with my team in our office, we worked hard to achieve the maximum amount of our KPI bonus. I will allocate whatever money I got from our bonuses to fund my travel.
Lastly, some amount of money that I saved from my salary. But my priority for my salary is my needs. So, whenever I would like to travel, I need to get more online jobs to achieve my goal.
Cheapest Way to Travel
Things that I have done to get the minimum amount of expenses:
Always prepare sum amount of money in my paypal/debit card: I am not a fan of credit card. One thing that I avoid is having debt. So, what will I do is to save more money in my paypal (from my online jobs) and my debit/prepaid card (from my salary/savings). By that, I am ready whenever there is an airline promo.
I also registered in all airlines and subscribed to their newsletters so whenever they have some promo/seat sale, I got notified.
Cebu Pacific: https://www.cebupacificair.com
Air Asia: https://www.airasia.com
Scoot Airlines: https://www.flyscoot.com
Philippine Airlines: https://www.philippineairlines.com
Once I am sure that I already have return tickets, I will then explore the country or place through Google Maps and at the same time, I will check some reviews (and ask some friends as well who visited the place already) about the place and where is the safest place to stay for a solo-traveler or first time traveler. After I make sure and familiar with the place, I will look for backpacker's inn – if I will travel solo.
You can book ahead here:
Agoda: www.agoda.com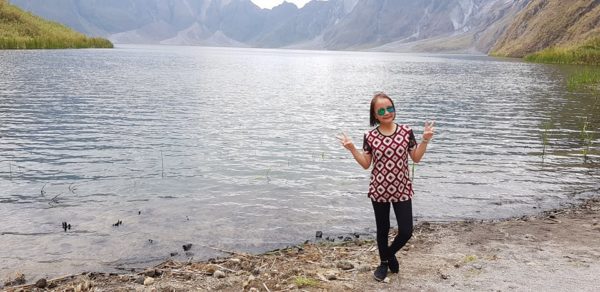 Once I am sure that I have the accommodation and plane ticket, I will then look for some tourist spots and vouchers that I can use and can save more money while travelling.
For the vouchers, you can visit Klook.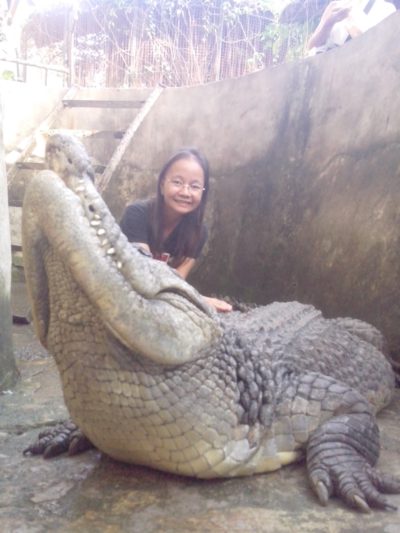 Then lastly, I will check for the budget restaurants, shopping area, souvenirs and etc.
So far, this is the cheapest way that I discovered and based on my personal experience.
Solo Travelling and Group Travelling
I travelled solo but I don't limit myself to group travelling as well. Both will work best for me. I learned new lessons whenever I travel solo and more experiences as well whenever I am in a group.
In a group, you need to adjust yourself. You need not think just for yourself but you also need to think of others. There is a camaraderie within a group especially if all of you are not familiar with the place. Whenever I am with the group especially if they are my friends, I am not worried and I don't explore well the place with my own itinerary. I just depend and I can easily adapt to my group of travelers and I just enjoyed every moment. I am still out of my comfort zone since we need to explore it together and I am with people who have different personalities and characters.
Solo-travelling, one of the greatest experience ever! I am a bit worried whenever I solo-travel. I have my own itinerary and I need to have it organized as much as possible. I need to have a keen detail and familiarize more about the place as early as 6-months (as much as possible) so that when I am in the new place, I can adjust directly.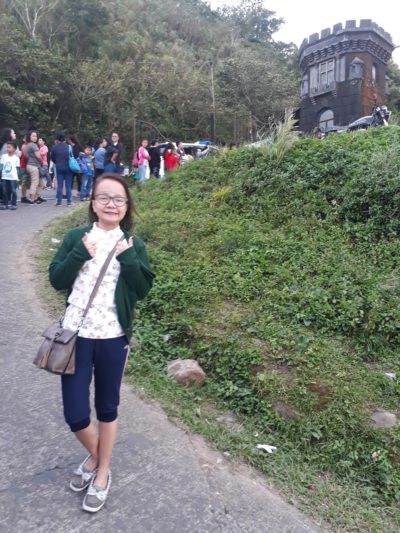 Whoever I am, either in group of friends or group of strangers, I am at my happiest as long as I can travel. Indeed, travel can renew my soul and I can appreciate God's creation more!
I know that travelling is not forever. There is always an end but as long as I am awake, I long to explore God's creation in different phases, seasons and timezone of the Earth.
The Lord God will watch over me wherever I go…
Psalm 32:7-8 "For you are my hiding place; you protect me from trouble. You surround me with songs of victory. The Lord says, "I will guide you along the best pathway for your life. I will advise you and watch over you."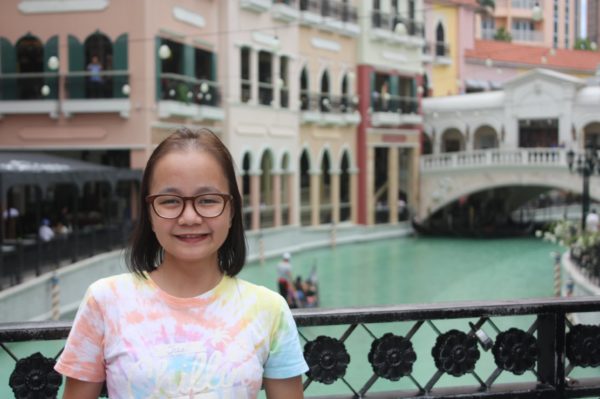 Feel free to contact me and let's share more experiences together,
To God be the glory!