Welcome to the Island of Fire
Hello Siquijor!
I never thought that I would travel this place, this time. It was not planned well with my friends. Siquijor is not that expensive to travel from Cebu since we're in Cebu. Total budget of P2,000.00/person for 2D1N.
Just one day, my discipleship group, Mary, Lyka and Jane planned to travel this place and indeed it was not just a plan but it became a reality. We can say that it was really God's plan! Thanks to my discipleship group, I am able to join them.
To go there:
Bus from Cebu to Dumaguete
Ocean Jet (Ferry) from Dumaguete to Siquijor
Rent a Tricycle in touring the whole Island.
Things to do in Siquijor:
Cliff Diving (25ft.)
Snorkeling
Swimming
Island tour
Relax and enjoy the amazing and mystical beauty of Siquijor
Here are the places that we had visited in Siquijor:
San Isidro Labrador Church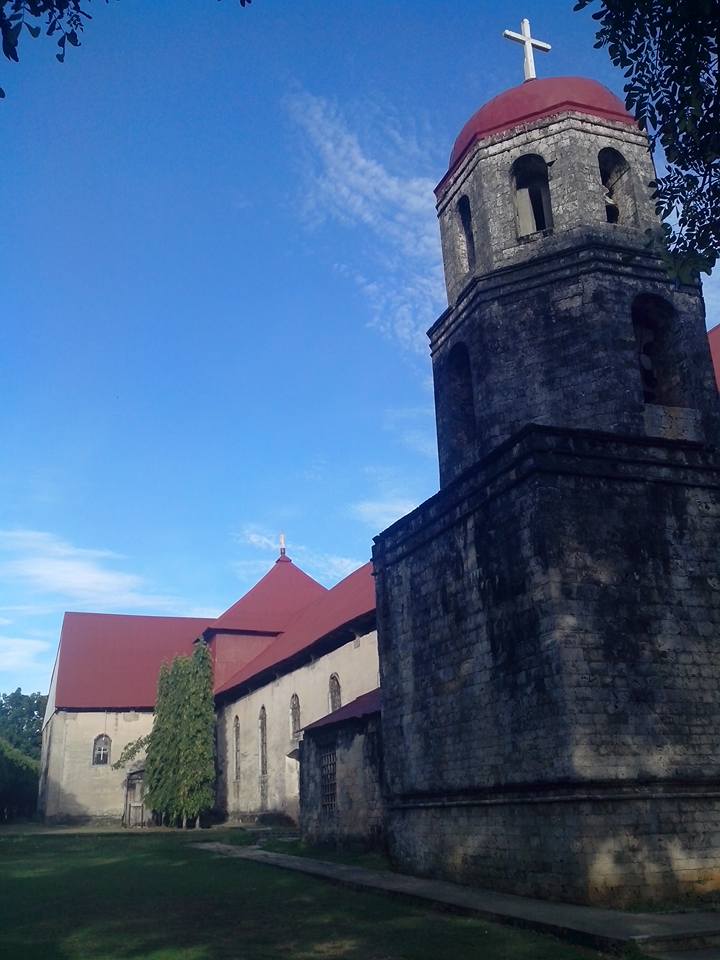 One of the oldest Church in the Philippines and also called as Lazi Church is the San Isidro Labrador Church in Siquijor. It is a Roman Catholic Church that is made of stones and other firm materials. There is a huge convent that was also declared as National Cultural Treasure.  It was nominated for the UNESCO World Heritage under the group of Barouque Churches in the Philippines.
        2. San Isidro Labrador Convent – one of the largest and oldest convent in Asia
San Isidro Labrador Convent also known as the Lazi Convent (located in Lazi Siquijor). It is the largest and oldest convent. There is a museum inside the convent with a minimal entrance fee of P20.00. The museum is filled of religious artifacts.
3. Old Balete Tree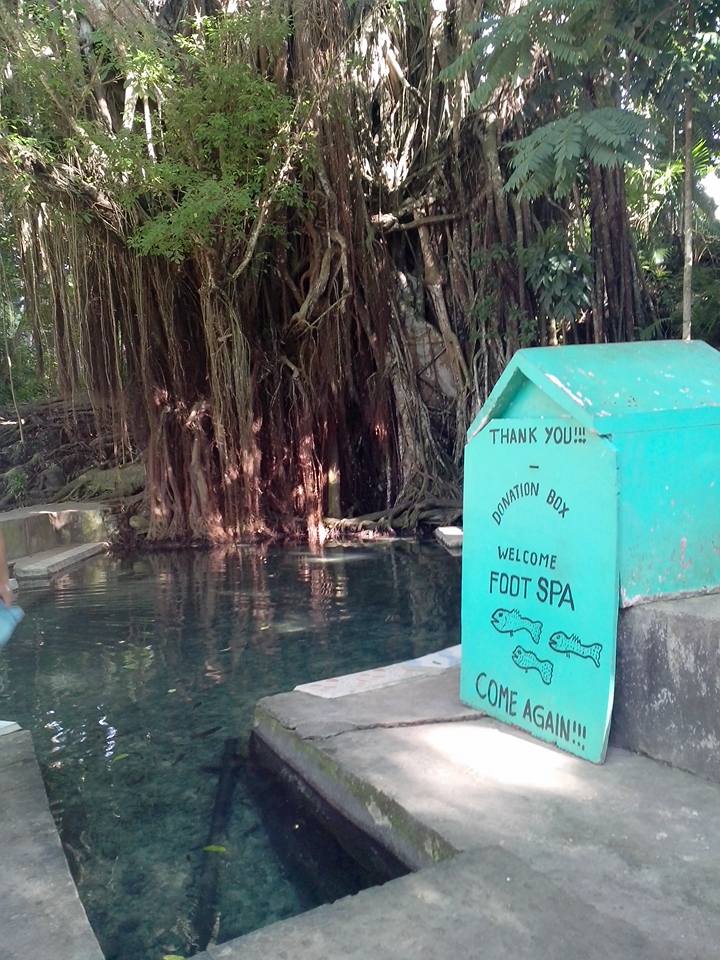 There are several Balete trees in the Philippines. Balete is very known as mysterious and the home of supernatural beings (spirits). It is also known that sorceries were performed in some groups (kulto) to offer to the supernatural beings who is living there. In my opinion, this tree is just an ordinary tree. Though it has a unique feature but still this is just a tree. You can see from the image, how unique its shape and size compare to the most trees. Some balete trees are known to produce rubber. Here in Siquijor, you can enjoy visiting this Balete tree with a free fish spa. Just have a small amount of donation for the maintenance of the place.
4. Salagdoong Beach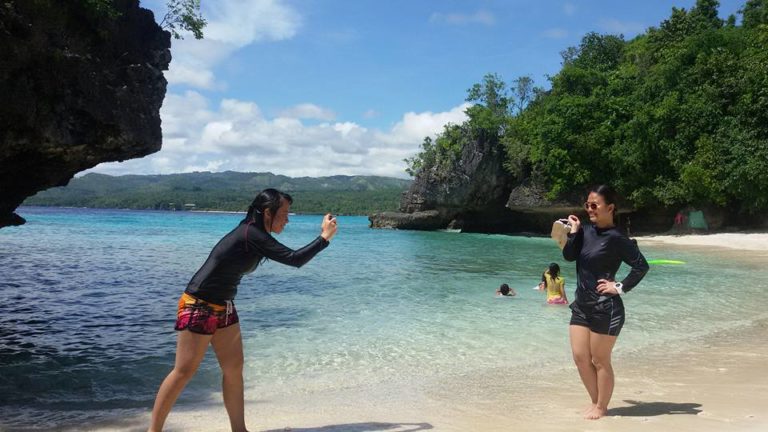 Salagdoong Beach in Siquijor is one of the famous white sand beaches in town. You can put-up your tent with a minimal fee. What you can enjoy here is their cliff-diving from 25ft or 30ft. I had tried to cliff-dive (25ft) and it was really awesome! No life jacket and all you need to do is jump! I was hesitant at first but still able to do it since it is on my bucketlist.
Bucketlist Unlocked: Cliff Diving (25ft.) and I never thought that it was really dangerous! Praise God, I only got bruises in my legs 🙂
            5. Salagdoong Man-Made Molave Forest
This is the entrance in going to Salagdoong Beach Resort. The Salagdoong Man-Made Forest is known as the biggest of its kind. It is located in Barangay Olang, town of Maria, Siquijor.
Did you know: Salagdoong came from Cebuano/Visaya word "Salag sa doong" which literally means "nest of the doong bird"
             6. Capilay Spring Park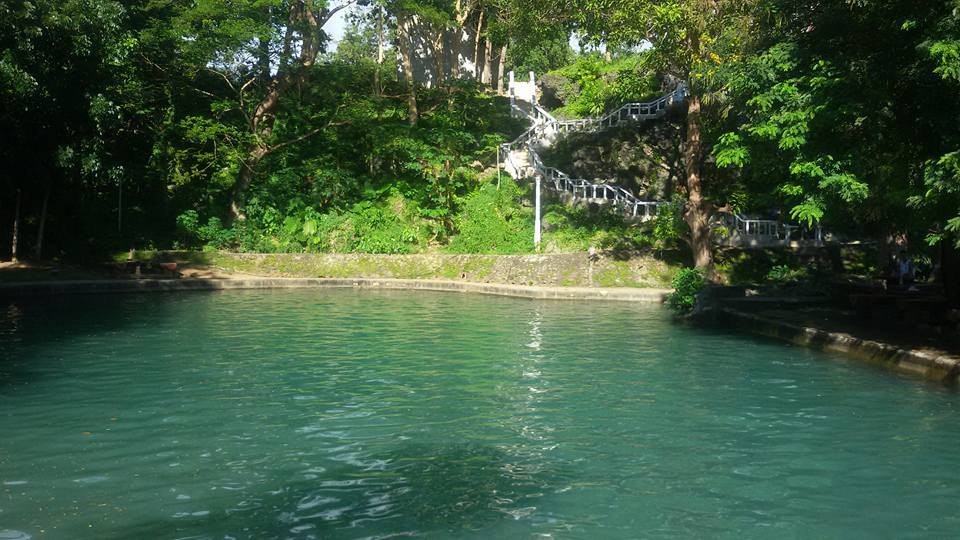 Capilay Spring Park is a public park located in the town proper in San Juan, Siquijor. It is just beside the street! (Yeah, even myself could not imagine a spring in the town proper but it is really possible here in Siquijor). It is made of a long natural pool and it has three chambers, namely: spring area, swimming and laundry area. It is a flowing water that goes out to San Juan Bay. If you want to go swimming? No problem, this is open to all (and I believe that this is cleaner and safe because the water is flowing, spring water indeed).
Itinerary:
Bus from Cebu to Dumaguete (forgot the fare; just check bus website for updated fare)
Ocean Jet from Dumaguete to Siquijor (fare: P200.00/person – one way)
Rent a motorcycle for tour from port and directly stop at our accommodation (P500.00 for 4 of us)
1st stop: San Isidro Labrador Church and Convent
2nd stop: Old Balete Tree
3rd stop: Capilay Spring Park
4th stop: Buco Beach Resort (in Maria Siquijor)
– the next day –
Tricycle pick-up at Buco Beach Resort
1st stop: Salagdoong Man-Made Forest
2nd stop: Salagdoong Beach Resort
3rd stop: Pasalubong center
4th stop/last: Port of Siquijor
Accommodation:
Buco Beach Resort in Maria Siquijor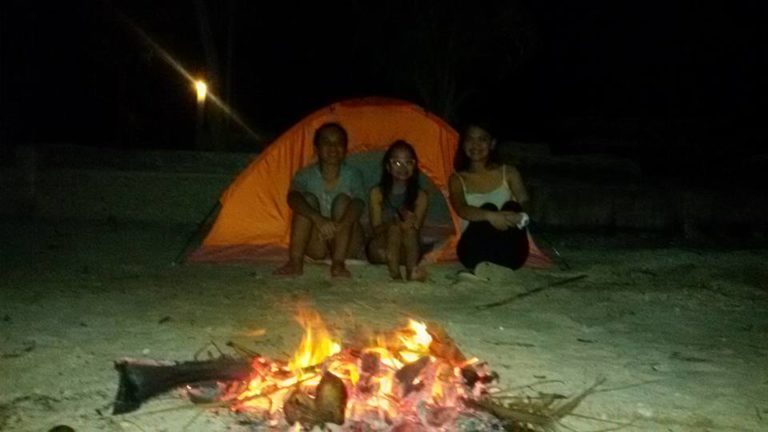 Buco Beach Resort is located in the small village of Maria, Siquijor. Personal opinion about this resort is excellent! Very amazing and excellent customer service. They allow us to put-up our tent and will have bonfire and at the same time watching the fireflies  (most beaches will not allow it). We had our candle-lit dinner beside the beach. Siquijor has lots of fireflies and it is a bonus here to watch the fireflies beside the beach with bonfire. It was really comfortable and we felt at home in this place.
Budget: 1,850/room/night (good for 4 persons; updated price as of 2018).
For more choices of accomodation, you may visit Agoda
Activities:
Bonfire (put-up tent near the bonfire)
Firefly watching
Swimming
Candle-lit dinner by the beach
Breakfast by the beach
It was indeed a tiring but fun adventure with my Discipleship Ladies. Thank you to Jane, Lyka and Mary for this one-of-a-kind adventure. Until next time Ladies 🙂