Summer is finally here! Who would not get excited to the best season next to Christmas and New Year holidays? The sun comes up and so do we. Let us explore one of the best summer adventure in the City, Wakeboarding!
More and more aqua adventure resorts has spread in Cebu and one of the best among many is Papakits Marina and Fishing Lagoon. Caters a lot of nature adventure rides and activities like Fishing, Wall Climbing, Horseback Riding, Zipline, Rope Courses and one of their main attraction is the Wakeboarding at Cebu Wake Park located inside the compound of Papakits.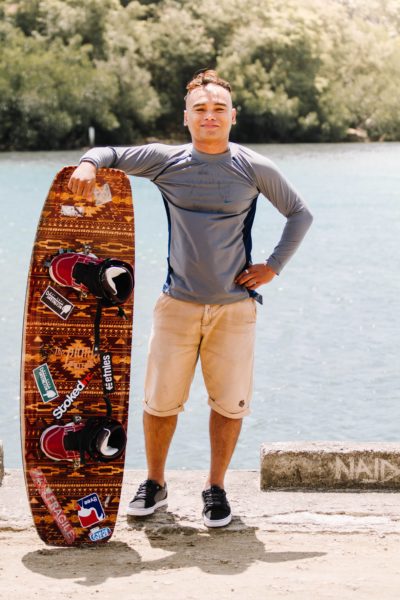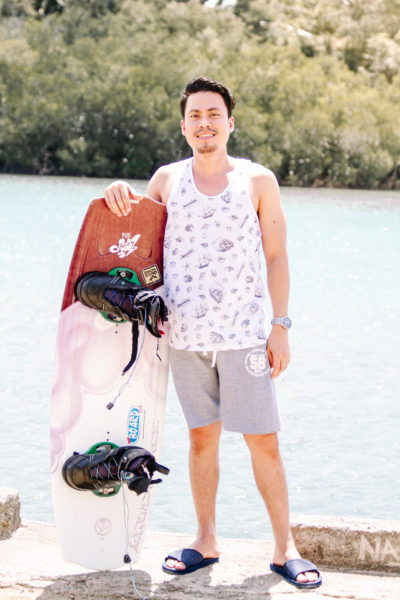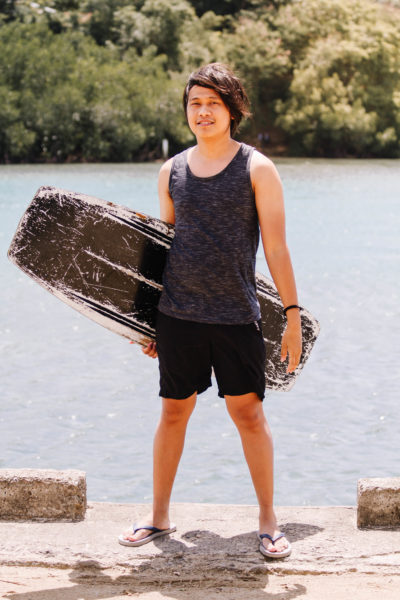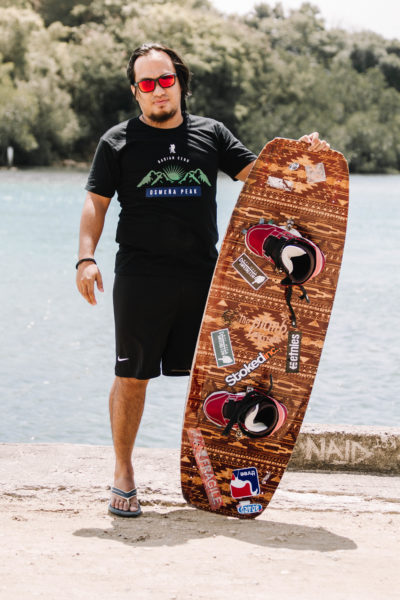 What is wakeboarding?
Wakeboarding is a water sport involves in riding a wakeboard over the surface of bodies of water. Wakeboard is like a skateboard/longboard/surfboard but you are just gliding on top of the water. It has the same techniques as well with skateboarding or surfing. Wakeboard is towed behind a jetski or motorboat. But in papakits, it is towed with a zipline-like machine or cable system which is  operated manually.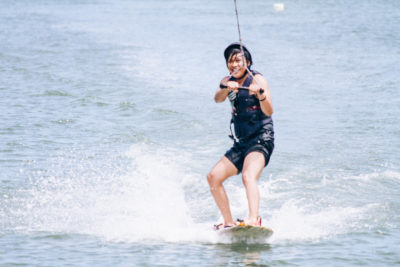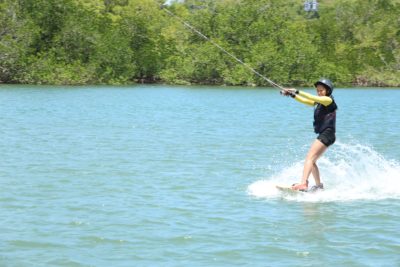 How to get there?
Via Jeepney
From Ayala Center, Cebu:

Ride 04L to SM City Cebu
In front of SM City, look for Sun Gold Building.
Outside Sun Gold, Liloan jeepneys will pass by.
Look for Liloan signboard and inform the driver to drop-off at Papakits.
Travel time is 30-45 minutes (depends on the traffic)
Fare is around P15.00
Via Van/V-hire
From anywhere in the City:

Go to SM City Cebu PUJ Terminal
Ride a van to Danao
Inform the driver to drop-off at Papakits
Fare is P50.00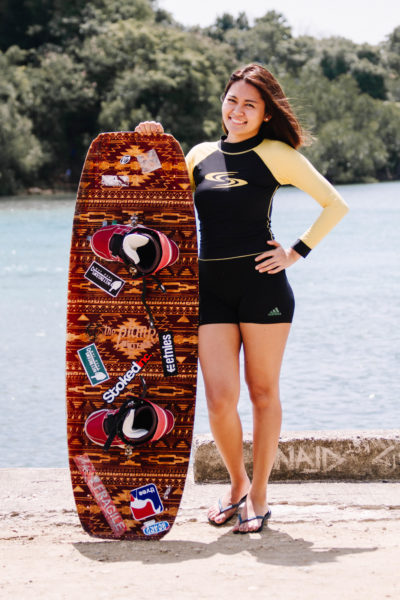 If you want to have a comfortable ride, I would suggest to ride the v-hire. You can sleep comfortably while you are on your way to Liloan proper.
Food
Restaurant inside Papakits. You can do some fishing, pay for the fish that you caught and they will cook it. Their restaurant is a lot expensive than
Food stalls outside Papakits. A few walks away (around 3 minutes), you will find Liloan's Food Park. It is located in Liloan proper/City Hall. You can also buy other foods and drinks near the area.
Accomodation
Nothing to worry in terms of accommodation here. Papakits has rooms for rent. There are a lot of beaches and resorts as well near the area.
You can book online here:
There are more nature adventures in Papakits than wakeboarding. You can explore the place and unwind with family and/or friends.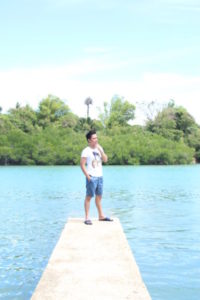 After our adventure in Papakits (which finished at 4:00PM), we decided to go to the beach. We were planning to go to Maravillosa in Tabuelan but it will take time since it is very far from Liloan. So, we decided to look for nearby beaches and found Estaca Bay Garden Resort in Compostela.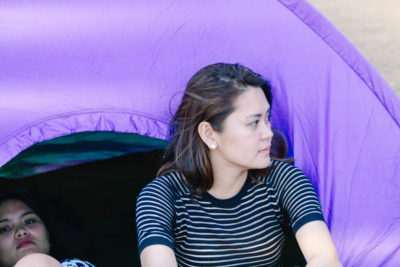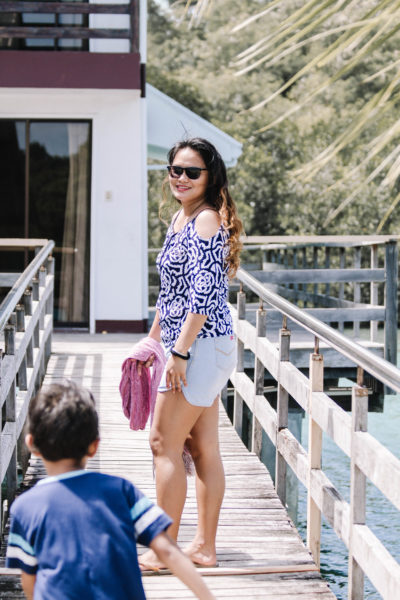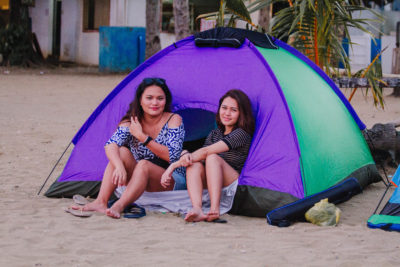 Estaca Bay was named Stakili Beach Garden Resort and later on changed its name to Estaca Bay Garden Resort. It is located northern part of Cebu and just beside the main road (no problem with transportation). Aside from beach, the resort has 2 swimming pools, restaurant and function area. They also allowed overnight by renting their cottages, tables or you can put up your own tent with a minimal amount of P100.00.
Entrance Fee:
Weekdays: P30.00
Weekends: P50.00
Pool: P100.00 (separate payment aside from the entrance fee)
Room Rentals:
Presidential Suite: P5,000.00
Executive Suite: P4,000.00
Deluxe Room: P1,800.00
Superior Room: P1,500.00
All rooms are per night basis, good for 2 people and with breakfast for 2.
Extra person costs P500.00 (bed and breakfast).
Children below 8 years old are free of charge but it is sharing bed with accompanied adults.
There is a minimal fee of P200.00 for every excess hour in room usage.
Check-in: 2:00PM
Check-out: 12NN
Activities to enjoy inside the resort:
Cottages: P200.00 to P1,000.00 (there are tables and chairs as well)
Karaoke: P750.00 for 6 hours
Restaurant
Function rooms
Grilling Area
Bar
Conference Room: P3,500 for 4 hours good for 100/pax and an excess hour of P500.00
Shower: P20.00
CR: Free
Corkage: P20.00 per liquor bottle and P350.00 per whole lechon
There is a canteen and restaurant in the area so no worries for food but in our case, my teammates just bought lechon manok and pu-so outside the resort since it is cheaper compare to their restaurant.
Address: Km. 23 Estaca, Compostela, Cebu (1-2 hours away from the city)
Contacts:  (032) 425-8062/266-3990/09159003901/09228838012
Facebook Page: https://www.facebook.com/estacabay/
We arrived at the beach around 5:00PM and proceed directly to the seashore to put up our tent. We did not rent cottages nor tables but we only pay P300.00 for two tents and paid entrance fees as well. We waited for sunset then had our dinner at the seashore under the sky full of stars. We went home by 12:00MN and transportation is not a problem. We just walk outside the gate of Estaca Bay, across the street and found some jeepneys even if it is very late at night. I reached home by 1:00AM.
Indeed, an awesome first team outing with teammates and friends has ended with so much memory brought back home.
Psalm 95:5 "The sea is His, for it was He who made it, And His hands formed the dry land." God created the sea for us to enjoy it.
---
Photos and Videos: iAmDarwin and RMB Design Studio Photography
Travel buddies: Gherson, Jermaine, Darwin, Gretchen, Liam, Venice, Reymart and yours truly
Location: Papakits Fishing Lagoon (Cebu Wake Park) and Estaca Bay (northern part of Cebu City), Philippines