As the year ends, the last part of my devotion is reflecting on what this year has impacted my life, particularly my spiritual life.
I noticed that this year, God provided me so many blessings more than I can imagine. I experience God in different ways. Though I failed many times this year, God showed me something more than the things that I long for.
Through these times, I just remembered that I traveled a lot of places. It is this year as well that my travel blog started with its own domain and chaliebee was born.
I just want to thank God for all the provisions that he has given me and my family. This year gives me a lot of happy memories to treasure and store in my love bank. As I think of those things, I always go back to the creation verses which are the verses from the book of Genesis in the bible.
I started my year with an amazing (first time) Planetshakers conference in Manila with my soulmates (one of my spiritual family). It was my first time to travel with friends as well. We attended Church of God in Dasmarinas, Cavite and we visited Tagaytay.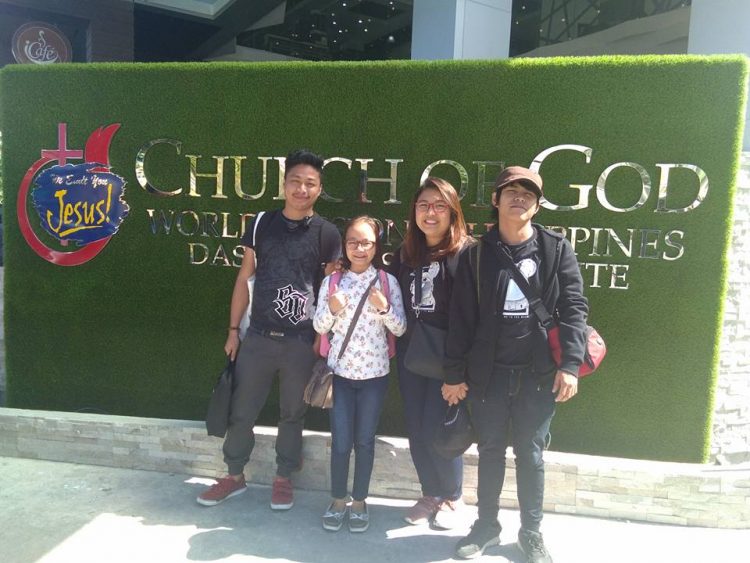 "One who has unreliable friends soon comes to ruin, but there is a friend who sticks closer than a brother" – Proverbs 18:24
God's creation is all over the world. Everything is created by God for our own goodness. That's what I had experienced when another group of friends had our journey to Mt. Pinatubo crater. The crater lake is such a beautiful disaster. I can feel God where I can see the nature, His beautiful creation. Part of our journey was joining the Hot Air Balloon Festival, swimming at the biggest Inflatable Island which is in Subic and City tour around Clark, Pampanga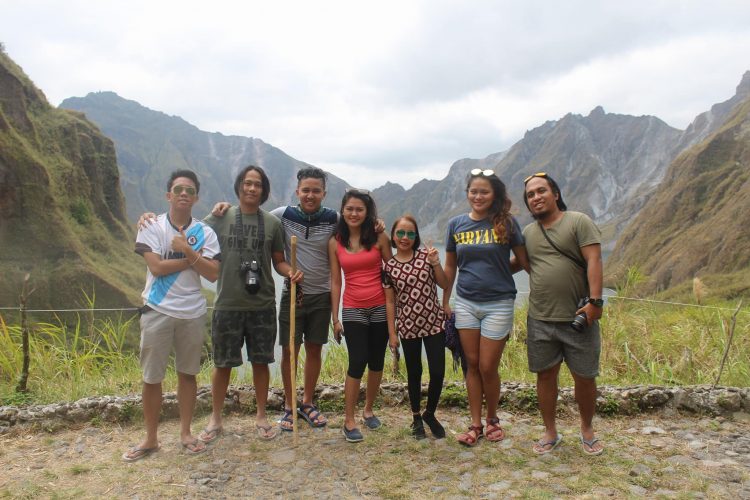 "They speak of the glorious splendor of your majesty – and I will meditate on your wonderful works." – Psalm 145:5
After my trip to Clark, I had decided to have my own domain name for my blog. Before, I am using a free domain name which restricts me to a lot of things. Since I had enjoyed my travels, I realized that it is worth it to have a paid (own) domain name. As I thought about the name for my domain name, my colleague (the designer of this blog) named it as Chaliebee. Well, as I thought of it, the name is not bad and it matches my personality. Just last March 2018, Chaliebee is the official name of my blog and successfully registered the domain name www.chaliebee.com
Another opportunity came, I had the opportunity to unlock one of my bucket lists: water rafting in CdO. I haven't tried this one of a kind (dangerous) sport. Suddenly, it happened too fast.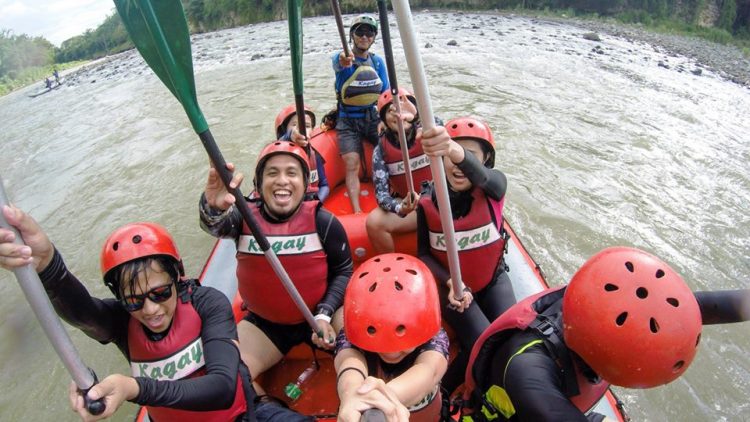 "So do not fear, for I am with you; do not be dismayed, for I am your God. I will strengthen you and help you; I will uphold you with my righteous right hand." – Isaiah 41:10
Water-rafting opened a lot of things. I remembered the time of Sendong while the boatman started to share us what happened. He even pointed some big rocks that has dislocated because of that tragedy but this time, my fear has gone. There is no single pain that remained in my life. I also treat that tragedy as my stepping stone for the hard things that happen in the future. It made me strong, made me whole and most of all, it made me trust God more and fear no one but Him. Everything seems fine and my heart is totally healed as the boatman continued his story.
Indeed, God is faithful. He is my rock and because of His promises, I fear no one except him. My strength came from Him alone. We had finished our water rafting journey with smiles on our face. Though my hometown is in CdO, this time it feels like I am not at home because my friends and I enjoyed the activities so much.
Next thing happened was unexpected and I believe that it was indeed God's birthday gift for me. Sometimes, it was surreal and I am even thinking if I did great things to have this kind of reward from Him? (cheesy but true). One day, I checked cebu pacific and tried to book to Singapore and it gave me P200 one-way. Shocked by it, I directly grabbed the opportunity. After 2 months of searching for another way, I found another cheaper price of a one-way ticket from SG to Cebu which is P2000 only so a total of P2,200 only for airfare.
That happened like a flash. I prayed and prayed while I am searching and familiarizing the place virtually. I prepared all documents that might be needed in the immigration (since it was my first-time travel abroad) and prepared for this trip for 6 months. While preparing, I also prayed to God to not allow me if there are some dangers await me in my travel but to guide me all throughout this journey if it is His will. This happened so fast as well.
Had my first cable car ride, 7 hours of bus ride from Singapore to Kuala Lumpur, experience as a foreigner to other Country, first solo travel abroad, met a lot of Filipino friends and 1 Indonesian friend, attended Christian churches (Planetshakers Church in SG and New Creation Church), preaching of Pastor Steven Furtick was the best and just thinking about it, it feels like a dream. It was one of the greatest memory and birthday gift (from God) so far. As I travelled alone, I can feel God's presence who guided me throughout the journey and never put me in danger.




When my mama was in the hospital way back December 2014, when she was still battling with cancer, I told her that if she gets healed, we will tour Singapore (our hospital neighbor always talk to mama about Singapore that time). My Mama did not survive after the new year of 2015. So the moment I came here, good thing I brought up our pictures and her memories. Though she is not beside me in all these times, I feel God's presence, guidance, and comfort. In God alone, I am healed, contented and happy.
I should have another trip last September. That was supposedly Trip to Palawan with friends but I lacked out of budget since I need to attend a wedding the following month and I need to travel back home. Since I cannot force myself with my budget and I do not want to be in debt just to travel, I had decided to sacrifice this travel. I know that it is not the right time yet since it was not smooth. Still, I did not suffer and I am not feeling guilty about it because I was able to go home and attended my cousin's wedding. It was such a great and happy moment.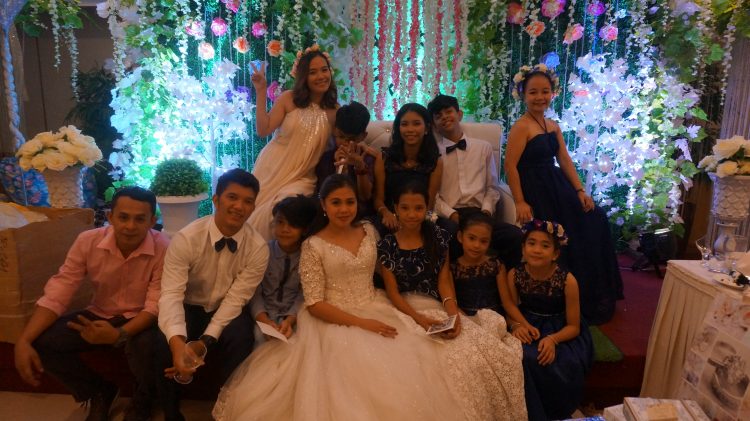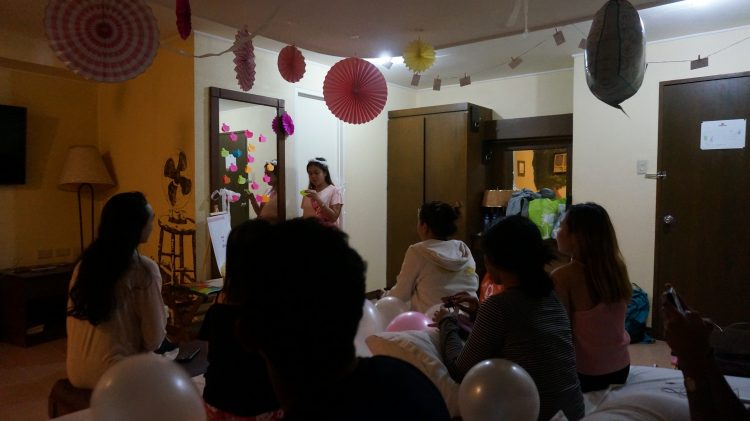 We surprised our cousin a bridal shower the night before her wedding. In times like this, I am reminded that I do have a family. Though I am away with them, a family is still family. At this moment, God is reminding me to go back home. Not just to my physical home but as well as to my spiritual home. God gave a family. I should not idolize my family. I should love God more than them. God gave them to me and so I should treasure them. Being with family is all worth it. If this is how we feel being with our earthly family, how much more in the family of God?
"Children are a heritage from the Lord, offspring a reward from him. Like arrows in the hands of a warrior are children born in one's youth. Blessed is the man whose quiver is full of them. They will not be put to shame when they contend with their opponents in court." – Psalm 127:3-5
Had my first solo-backpacking in Mindanao particularly in Iligan City. I thank God for guiding me this time and nothing happens because at that time, I almost faint and I didn't know anyone. Never thought it was that tiring coming and going back of Tinago Falls. Still, it was a success and appreciated God more through nature.
"In the beginning, God created the heavens and the earth. The earth was without form and void, and darkness was over the face of the deep. And the Spirit of God was hovering over the face of the waters." – Genesis 1: 1-2
To all of my small teams particularly Team Chalie, it is not an accident that we became teammates this year. I am very grateful to these people as well and I thank God that they became my teammates for this year. For all our adventures together, those were one of the best moment as part or our recreational activities outside of work. Foodtrips, travel, adventure, getting lost in Bohol and a lot more.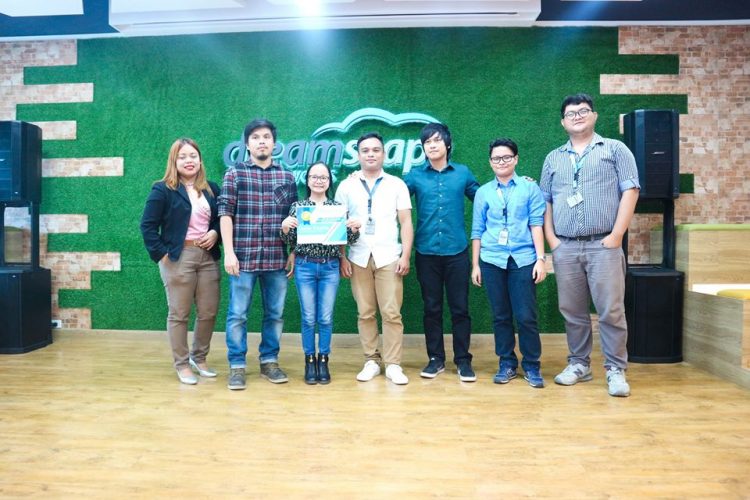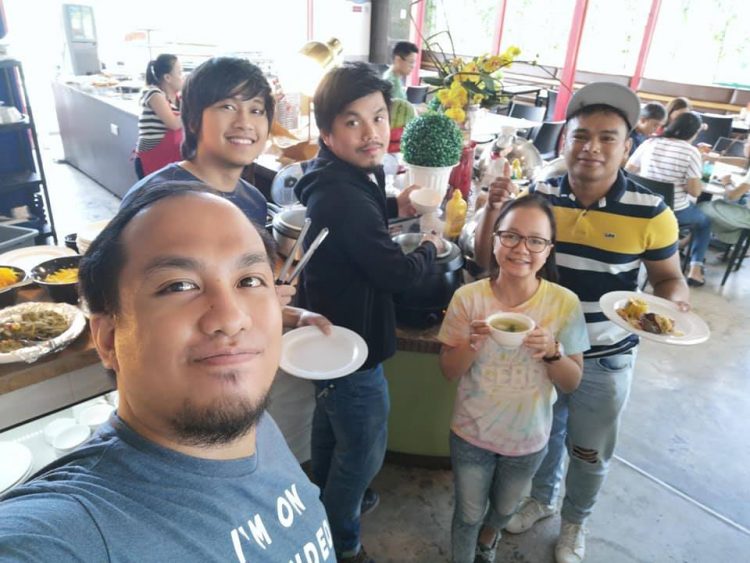 As everyone does, we always end the year with parties. This year, I portrayed the Red Queen of Alice in Wonderland as Dreamscape celebrated the year-end with Disney Magical theme.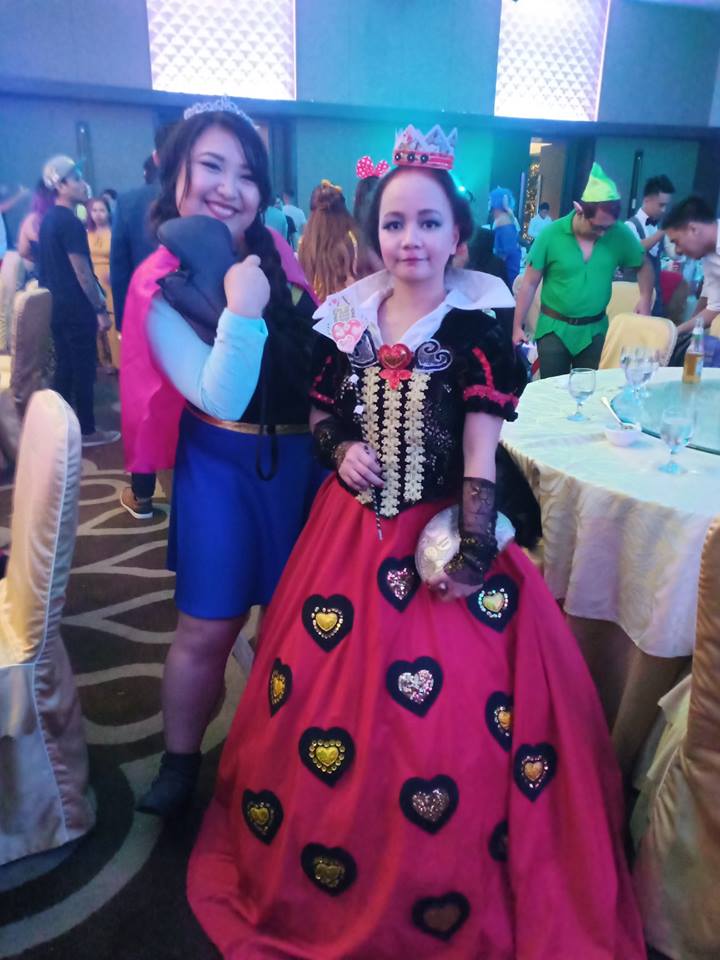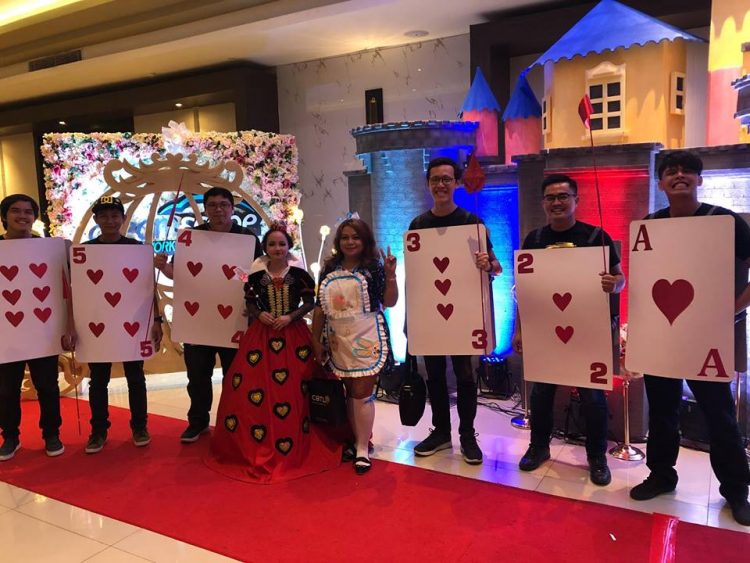 The web design department also won Champion for Disney Parody with our own parody of Moana. I have some pictures of our "the making, behind the scene and the moment we won." Please also check below our video courtesy of RMB Design Studio. Hope you enjoy it 🙂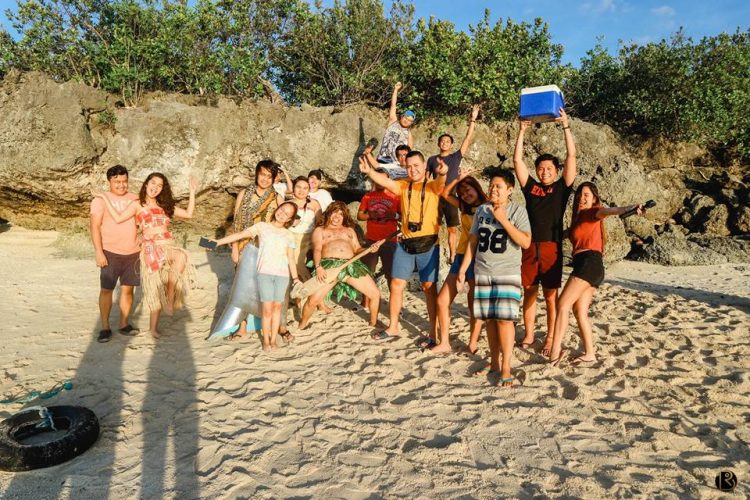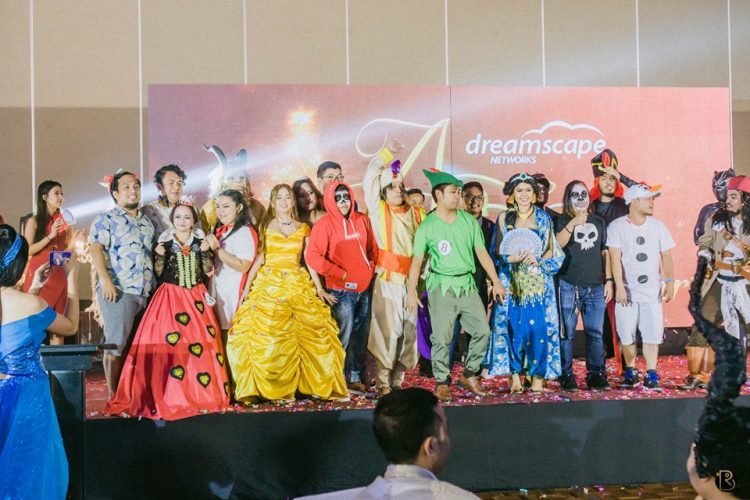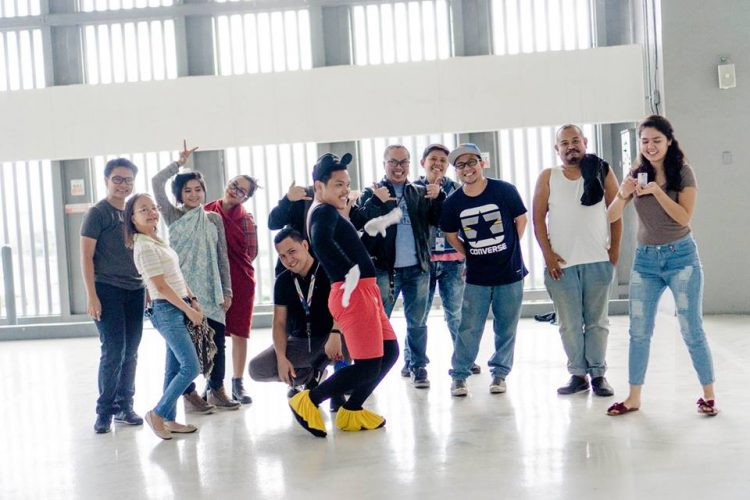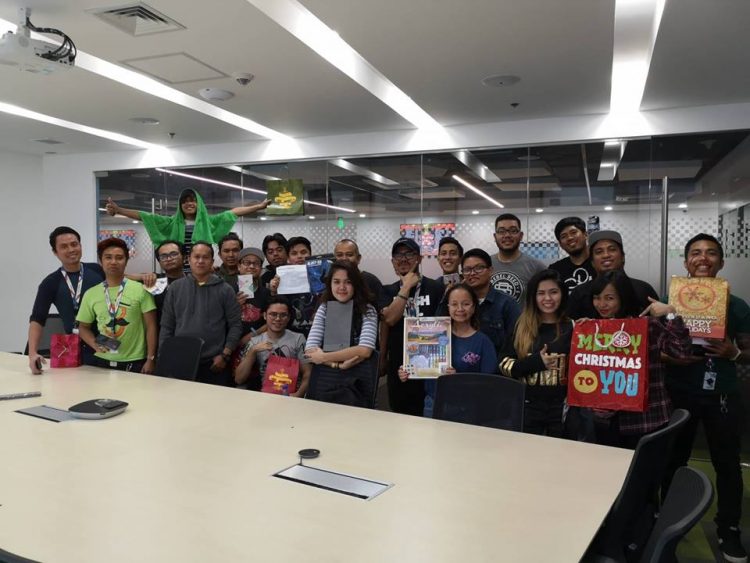 Every year, it is the tradition of our department to have our yearly exchange gifts using only our codenames. This year, we had it again and as always, though it is on our wishlist (which is expected already), we still feel surprised and happy whenever we received the gift from our Manito/Manita. It was such a great tradition in our department and all of us are very united in this aspect.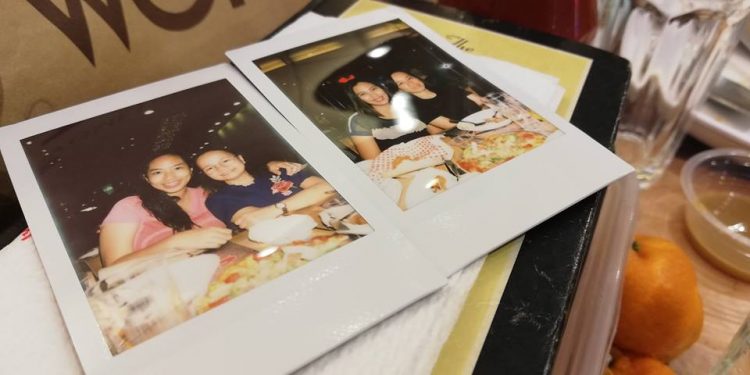 Aside from parties, travel, food trips, family, one thing that I cherished most since 2016 is my DGroup or Discipleship Group.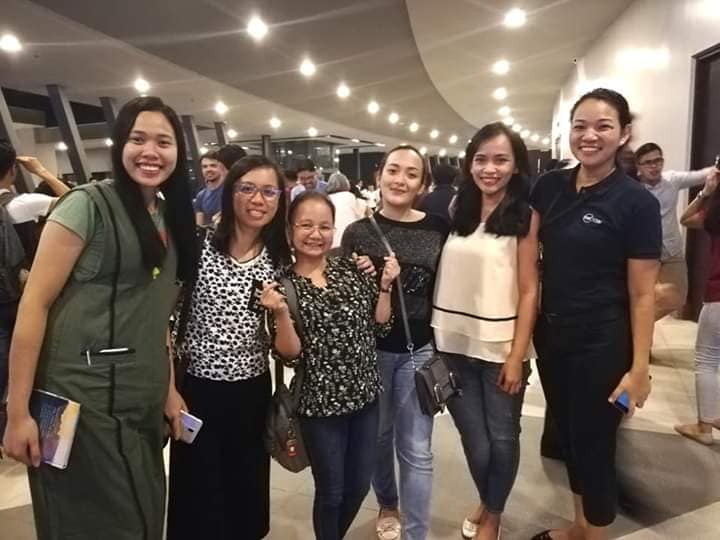 We are a group of ladies/gentlemen but let me focus with the ladies since this is my group. DGroup helps me a lot as a person, especially in my spiritual walk. Many times, I failed but Dgroup Ladies always brought me back to the word of God and guided me more than family. Indeed, DGroup is God's blessing in my entire life. Without this, I do not know where to find myself.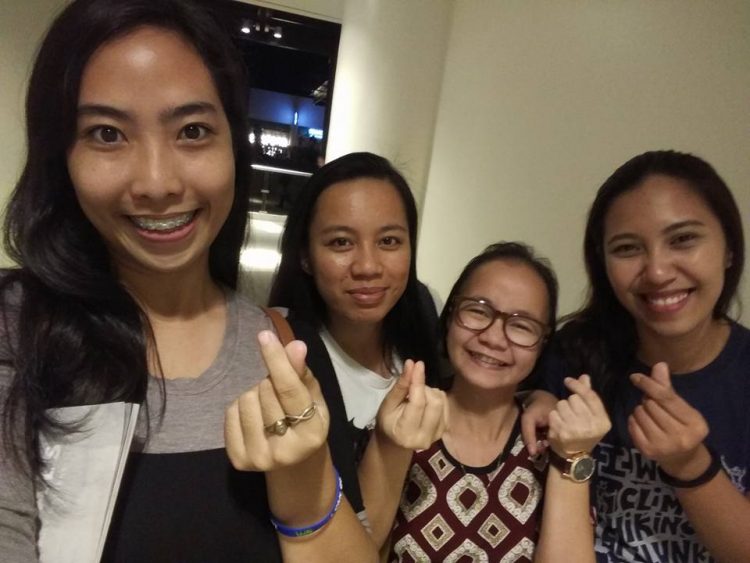 I do not know if I can still survive because the center of Dgroup's relationship is God's word. Through this, I am connected to the word of God. God is faithful and amazing. He is an amazing, omnipresent God.
"Give thanks to the Lord, for he is good; his love endures forever." – Psalm 107:1
Above all things, give thanks to the Lord! For he made all things possible in His time.