Welcome to 22nd Hot Air Balloon Fiesta 2018!
It was a great day with friends. It's this time of the year once again and the highlight of our travel from Cebu to Pampanga is this event and it happened at Omni Aviation Complex, Clark Freeport Zone, Pampanga last February 8-11, 2018. This event is celebrated every year in the same venue but it was our first time to attend. It's a four day event with different activities (not just the hot air balloon). In fact that whole weekend highlights: "A weekend of everything that flies." This event was organized by Philippine International Hot Air Balloon Fiesta Organization.
Gates opened as early as 4:00AM but the opening ceremony started 6:00AM then followed by lifting off the hot air balloons. Since the airport is only few minutes' drive from our hotel, we went there around 5:30AM. There was a heavy traffic along the road and fortunately, we were able to witness the opening ceremony despite the heavy traffic and lots of people at the entrance gate. There were a lot of people and we fall in a long line of crowd upon coming in..
There are also afternoon activities. Hot air balloons in the afternoon lift up around 5:00PM and the ground closes at 8:00PM.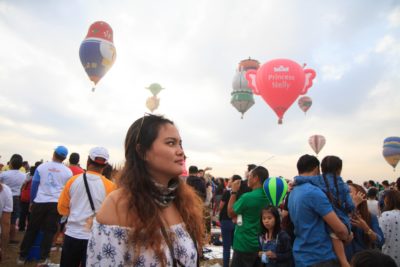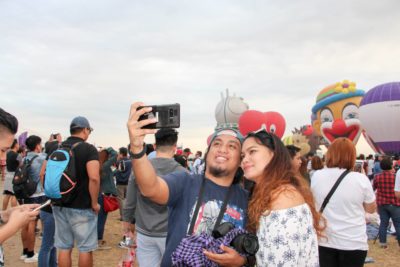 We bought our tickets at the entrance gate as walk-in guests. Entrance ticket costs P500.00 and if you want to ride a hot air balloon, it costs around P20,000.00 per person. If you like sky diving, you can join them skydive for only P15,000.00 per person as well.
It also brings everything that can fly like fighter jets, aerobatic aircrafts, skydivers, paragliders, and ofcourse hot air balloons. Showcases their talent here in the Philippines.
Activities includes:
Car and Plane Race
Wing Walkers (acrobatic show on top of the plane)
Photoshoot with the balloons (there is a Fujifilm booth who will edit your pictures the way you want it for a minimal cost)
Food trip (A lot of food stalls that will satisfy your hunger)
Skydiving (P15,000.00 per person)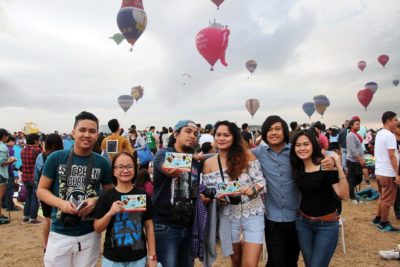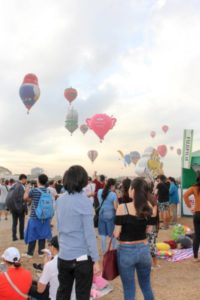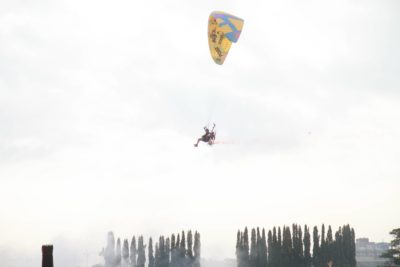 Tips before going there:
Make sure to have a mask (It is very crowded and dusty)
You can bring a mat or a small chair if you want so that you can sit while waiting for the balloons or watching other acrobatic shows.
Extra money for foods, souvenirs and photoshoot because there are a lot of booths around the area.
In Pampanga, grab car is cheaper than taxis. They have a very expensive taxi.
Drones are not allowed in the area for security and safety purposes.
For couples, you can have your prenup shoot here. Just inform the organizers ahead of time.
Going there:
From Manila, you can ride a bus and get off at Dau Terminal, Pampanga. There is a Philtranco bus and another bus is Victory Liner Bus (bus going to Baguio and Olongapo will also stop over Dau).
From Dau terminal, take a jeepney that will take you to main gate of Clark.
Then from main gate, take another jeepney that will take you to Clark Freeport Zone.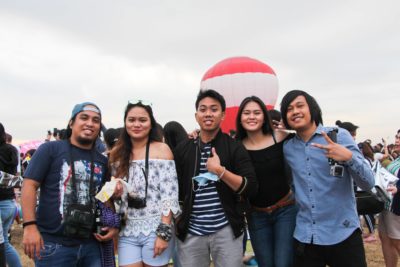 If you are from the Airport, just take a jeepney, grabcar or taxi. Jeepneys will passed by Freeport Zone where you can stop.
Based on our experience, my friends booked a grab car at the hotel where we were staying. It costs around P150-P200 and if you are from Manila, there are a lot of packages that you can avail too. You can check facebook and/or other websites of travel and tours. In our case since we are from Cebu, we booked a hotel 1 day ahead to prepare us for the next day. Not just that because we also tour around Pampanga and neighborhood towns like Subic and Zambales where Mt. Pinatubo located.
Where to Stay:
(You can book ahead)
https://www.agoda.com/
https://www.booking.com/
https://www.tripadvisor.com.ph/
Another bucketlist unlocked for me and my friends! It was indeed, one memorable event that I had experienced in my life. At first, I doubted this event but it exceeds my expectation. It was tiring, yes but it was really full-filling. I thank God for this provision that He allowed me to witness this spectacular event. It was a magical weekend of everything that flies.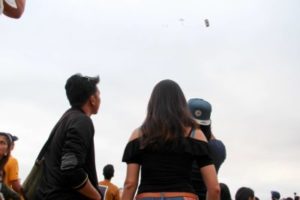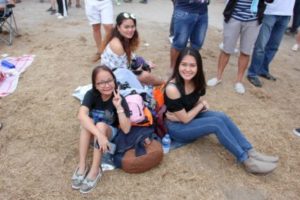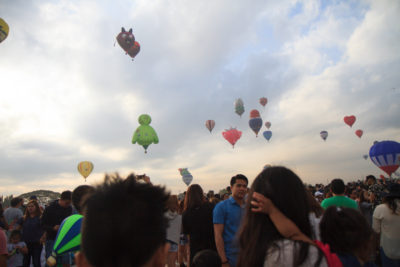 All of these possible, thanks to iAmDarwin and RMB Design Studio Photography for the photos, Dreamscape Networks Inc. for our Vacation Leave and to all of my friends and travel buddies in this one of a kind and most memorable travel and adventure!
P.S. Sidetrip Subic and Zambales. Watch out for my other posts about Subic's Inflatable Island and Mt. Pinatubo adventure in Zambales.